Microsoft 365 E3 and E5 are the ultimate productivity suites for enterprise customers. With Microsoft 365 E3, businesses can access the latest versions of their favourite Office apps, like Word, Excel, and PowerPoint, from anywhere, on any device. They can also collaborate with colleagues in real-time using Teams and OneDrive, and enjoy advanced analytics and business process automation tools.
Microsoft 365 E5 offers all the benefits of E3, plus enhanced security and compliance features, ensuring that your business data and devices are always safe and secure. By using Microsoft 365 E3 and E5, enterprises can streamline their operations and achieve their business goals with ease.

Advanced Analytics
With Power BI and Excel, your enterprise customers can access advanced analytics and visualization tools to analyse and interpret complex data. Power BI enables users to create custom dashboards and reports that track key performance indicators and help drive informed decisions.
Microsoft 365
E3
Microsoft 365
E5
Desktop versions of Word, Excel, PowerPoint, and Outlook

yes

yes

Email hosting with 100 GB mailbox and custom domain

yes

yes

File storage and sharing with 1 TB OneDrive storage

yes

yes

Online meetings for up to 10,000 people

yes

yes

Collaborate on documents with Teams

yes

yes

Manage devices and apps with Microsoft Intune

yes

yes

Protect your business from advanced threats with Office 365 Advanced Threat Protection

yes

yes

Protect your sensitive data with Office 365 Data Loss Prevention

yes

yes

Simplify compliance with Advanced Compliance

yes

yes

Advanced security and compliance features with Microsoft Defender for Endpoint, Microsoft Defender for Office 365, Microsoft Cloud App Security, and Azure Information Protection
no

yes
Partner Benefits
Offer Microsoft 365 E3 and E5 to your enterprise customers and provide them with efficient solutions that help them achieve their business goals. As a Microsoft partner, you'll also enjoy exclusive benefits, such as: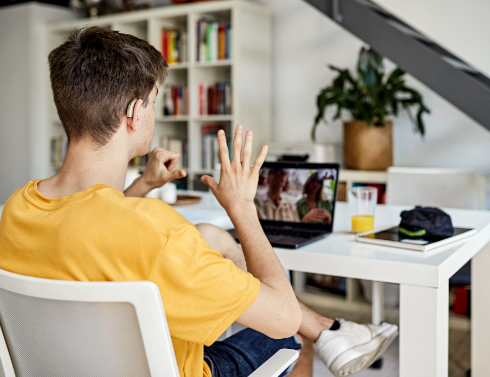 Increased Productivity
Microsoft 365 E3 and E5 enable your enterprise customers to collaborate more effectively and work smarter with advanced analytics and business process automation tools.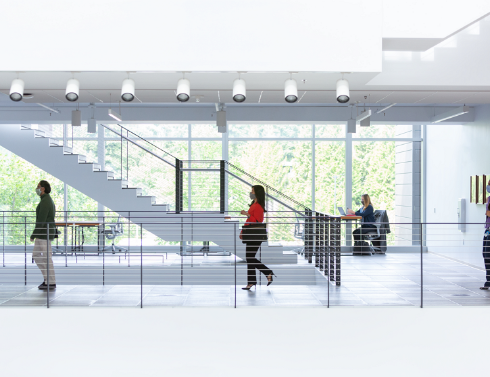 Streamlined Operations
Microsoft 365 E3 and E5 provide easy-to-use, intuitive tools that help enterprises streamline their operations, automate repetitive tasks, and improve business processes.