The hybrid workplace is here to stay. Find out more about how Microsoft Teams Rooms conferencing solution can help you stay connected.
Introducing the future of phone calls
It's time to wave goodbye to desk phones. As the digital transformation continues, companies are looking for ways to streamline the way their employees collaborate, with telephone-based communication largely left behind. But sometimes — short phone calls offer the fast answers that businesses need. That's why it's time to move to the future of phone calls, with Teams Phone.
With Microsoft Teams Calling solutions, voice calls can easily be integrated into existing collaboration and digital transformation initiatives. Suitable for both small and medium-sized businesses and enterprise organisations — Microsoft Teams Phone is proven to increase collaboration and productivity, while also creating substantial total cost of ownership (TCO) savings.
Help your customers improve their business outcomes — with Microsoft Teams Phone.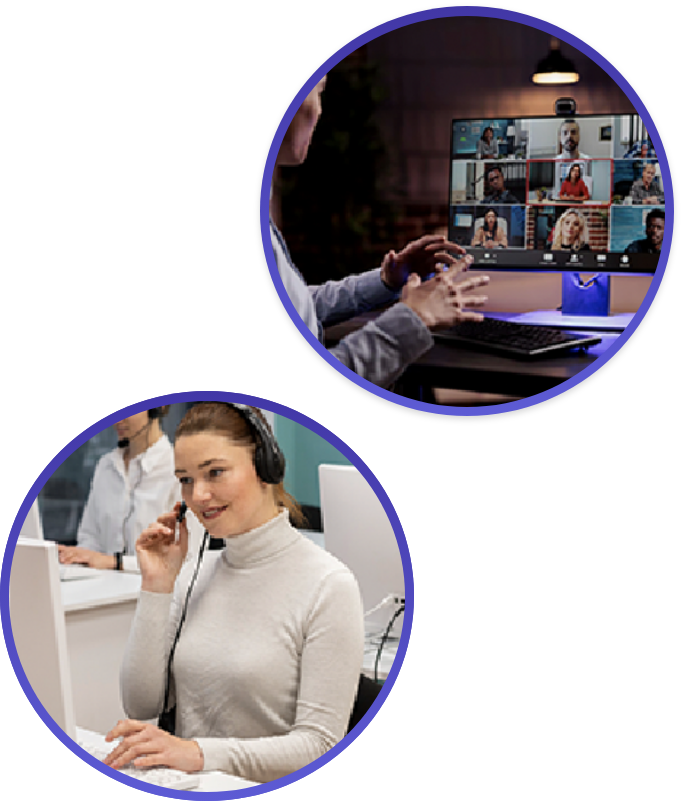 Teamwork is key to success


Keeping the lines of communication open is a key driver for growth, according to the Forrester 2020 Microsoft Teamwork Partner TEI study commissioned by Microsoft. To optimise effective teamwork, Meetings, Calling, and Devices need to be layered on top of an established Teams collaboration solution and practice.
One key area of opportunity is the design, deployment, and management of meetings and meeting rooms. But — another is phone calls. Even for partners that don't traditionally specialise in voice solutions, being able to offer these to your customers is now crucial.
With so many customers now relying on cloud-based solutions, it's time to update your business model to support this transition. Now is the time to show traditional businesses that relied on telephone communications in the past that there's a better way.
By updating their systems to voice in the cloud — employees can take their phone number anywhere they are. Deliver dial-tone calls all around the world and capitalise on this shift towards cloud for telephony. By offering expertise in this area, you can show your customers how to integrate new ways of working combined with innovative technologies as they navigate the future of work.
Description
Teams Phone Basic1
Teams Phone Standard2,3
Teams Phone with Calling Plan2,3
Microsoft 365 E54
VoIP calling
1:1 and group VoIP calling E2E encryption for 1:1 VoIP calls.
Phone System
Cloud-based call control that enables connection for PSTN voice calls when paired with Microsoft Calling Plan or your own operator.
Microsoft Calling Plan
Make phone calls using PSTN connectivity options combined with Phone System.
1A Microsoft 365 plan is required  
2Qualifying prerequisite plans: Microsoft 365 Business Basic, Business Standard, Business Premium, A1, A3, E1, E3, F1, F3 and Office 365, E1, E3, A1, A3, F3   
3Add-on licence  
4Microsoft 365 E5 combines best-in-class productivity apps with advanced security, compliance, voice, and analytical capabilities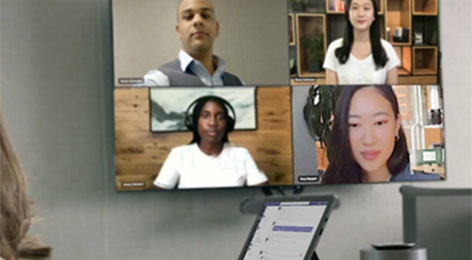 Microsoft Teams Phone Standard
Cloud-based phone system
Make and receive voice and video calls using an internet connection or PSTN
Join calls from a range of devices
Seamlessly transfer calls between devices
Add operator PSTN service with Operator Connect or Direct Routing
Integrate mobile calling plans with Operator Connect Mobile
99.99% uptime SLA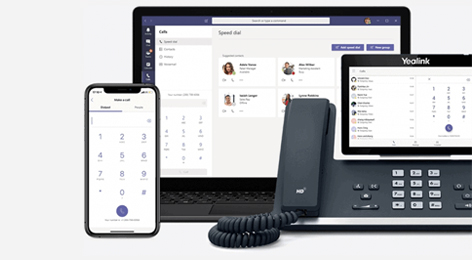 Microsoft Teams Phone with Calling Plan
Everything included in Teams Phone Standard plus…
Phone number and PSTN service from Microsoft
Inclusive of domestic calling
Your opportunity to offer customers what they want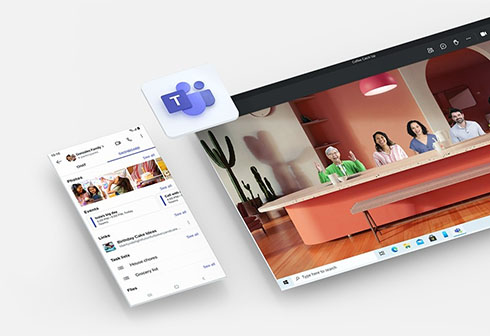 First of all, what do customers want?  
To improve their businesses processes
To streamline their operations
Create a better user experience
Achieve their digital transformation goals
Create more time to drive profits
To build a hybrid workplace
And forward-thinking technology partners have already discovered that unified communication solutions that can meet customers' needs are in high demand. With Teams Phone, you can offer voice in the cloud services and help your customers access better communication and better business outcomes.
The opportunity for partners to tap into the SMB UCaaS market is bigger than ever before. Here's how Teams Phone can help:

A unified experience: customers want one solution that can do it all. They're looking to move their traditional siloed workloads to something that can offer a seamless experience across all communication modalities.
Managed services: Offering meetings and calling capability as a managed service is a growing market for non-traditional voice partners. These services can help grow revenue, offer larger margins than project-based delivery, and help develop strategic relationships with your customers.
Differentiating from the competition: In an increasingly crowded and competitive market — standing out is crucial. Offering advanced solutions including meetings, calling, and security is one of the best ways to stand out.
Selling to the entire organisation: Rather than siloed solutions for different departments, organisations are shifting towards models that consider the business as a whole.
Offering a subscription model: Redefining your teamwork offerings to focus on subscription-based models helps organisations predict their expenditure, vital in today's economy.
Focusing on consumption: By monitoring how much each solution is being used, it's easier to recommend specific changes for individual customers. Higher consumption generally creates a faster ROI and boosts customer satisfaction.
Tap into this rapidly-growing opportunity  
Offering customers the opportunity to streamline their communications solution helps you tap into a growing market.
In the SMB market, partners already offering Microsoft 365 report that for every $52 they make per user per month within the Microsoft stack — a significant $31 of that comes from the Teamwork opportunity.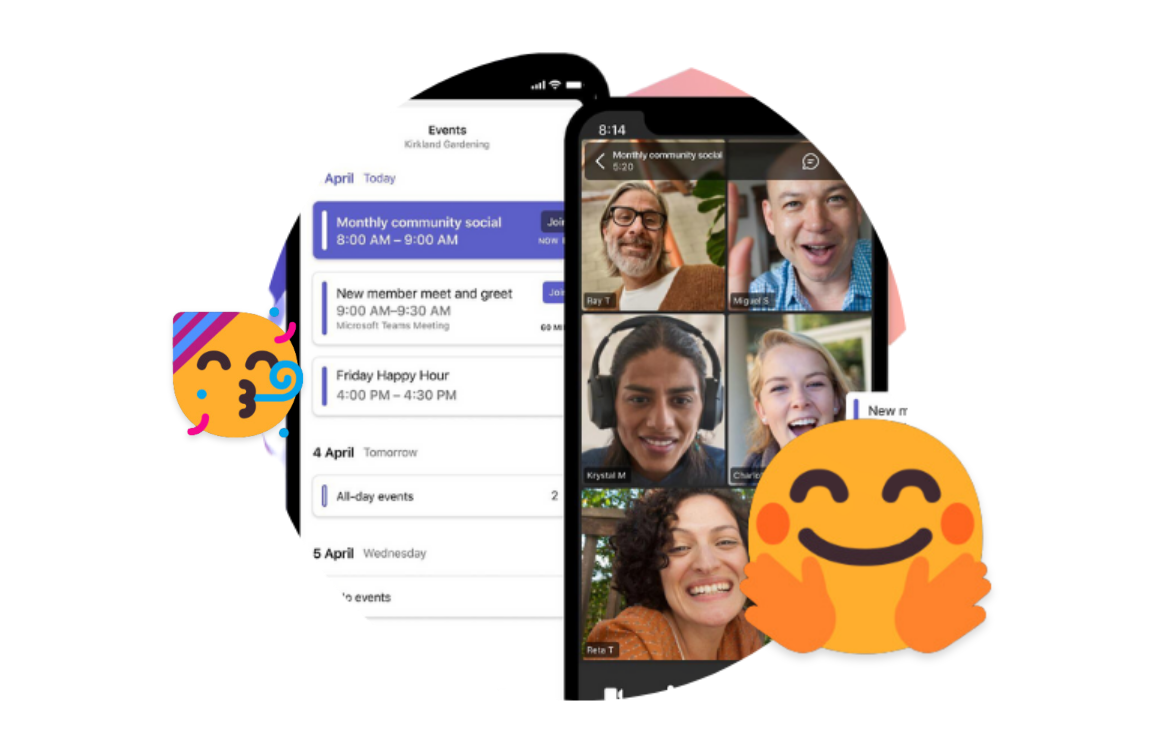 Ready to learn more about what existing customers have got to say about Teams Phone? Check out these case studies for first-hand details about how Teams Phone can offer a unified communications experience for the future of work.