Intel® datacenter-SSD's
Met de beste datacenteroplossingen voor datacenters kun je knelpunten elimineren. Moderniseer jouw infrastructuur om te voldoen aan de eisen van de digitale bedrijfsomgeving. SSD's van Intel® Data Center zijn geoptimaliseerd voor hoge prestaties, betrouwbaarheid en lange levensduur.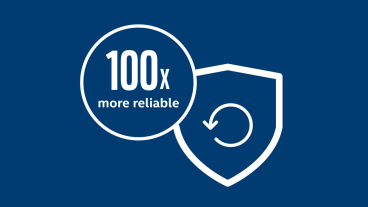 Ontworpen voor een lang leven
Bescherm jouw favoriete foto's of vertrouwelijke bedrijfsgegevens met Intel's robuuste end-to-end gegevensbeveiliging en betrouwbaarheid.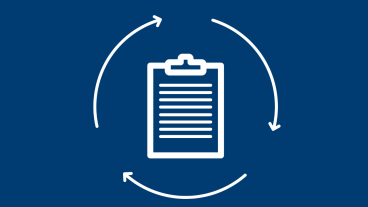 Sterke prestaties
Met de extreem betrouwbare prestaties van Intel kun je downtime voorkomen. Intel heeft duizenden SSD's met meer dan een miljoen aan / uit-cycli getest om te zorgen dat elke schijf consistente en consistente, betrouwbare prestaties levert.
Solid-state drives leveren ongeëvenaarde prestaties
SSD's (solid-state drives) hebben geen bewegende delen. In Hard Disk Drives (HDD) botst daarentegen een mechanische arm tussen tracks op een roterende gemagnetiseerde schijf om de gegevens te lezen of te schrijven. De gegevens in het halfgeleidergeheugen van de SSD zijn niet vluchtig, wat betekent dat ze de opgeslagen inhoud niet "vergeten" wanneer de stroomtoevoer wordt onderbroken.
Als je gegevensopslag wilt die toonaangevende prestaties, stabiliteit en efficiëntie levert, moet je een solid-state drive (SSD) kiezen.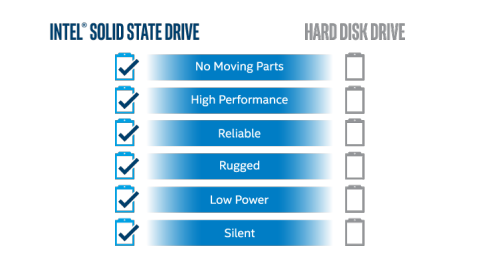 Selectie guide
Weet je niet wat je moet doen? Onze tool helpt je bij het kiezen van de vormfactoren en functionaliteit die passen bij jouw behoeften en biedt je betrouwbare, snelle opslagprestaties.