Let's start the Accelerating Digital Transformation Journey!
In a fully connected intelligent world, data will become an essential factor. As an ongoing business, the total data volume in the world will increase from 33 ZB (2018) to 180 ZB (2025). That means that the data center (DC) is one of the essential infrastructures in the global digital economy.
Huawei DC solution, which relies on Huawei 30+ years of experience in the ICT field, cover the whole data center process from construction to operation and maintenance. Huawei solutions provide a modern foundation for distributed cloud applications. As more computing power is used, data centers must:
Quickly scale up or scale out to meet the growing demand for cloud computing and virtualization.
Incorporate intelligent plug-and-play micro modules that address the requirements of the branch and headquarter data centers.
Be based on digital, smart network technologies.
We hope that provided solutions to DC will inspire you to adapt these technologies into business reality!
Time
Topic
Content
Speaker
10:00 – 10:25
Latest HW Baltic News
Introduction
Danas Masiliunas – Lead of Huawei Enterprise Business Group (EBG) in the Baltic Countries
10:25 – 10:50
DC Networking (Switching&Routing) / RestAPI integrations/Automation options
- DC Networking (Switching&Routing) – you'll get more information on products we have and mainly about Solutions as umbrella.
- API integration examples (like: RESTFul UPI in Dorado) and automation topic, including Switches Automation, without Huawei software (when DC has its own cloud service delivery platform).
Arkadiusz Giedrojic (Arka) - CTO of IP solutions Huawei EBG for Nordic and CEE Region
10:50 – 11:15
UPS5000 & FusionModule2000
Huawei is also a market leader for UPS & Datacenters solution, focusing on modular high efficiency UPSs and high quality prefabricated Datacenters (indoor & outdoor). UPS ensures uninterrupted power supply for business continuity. Huawei's 25 kVA to 1200 kVA modular UPS is reliable, efficient and simple to meet the different requirements of customers across multiple industries.

Michel FRAISSE –
Europe Vice President & CTO Network Energy Product Line
11:15 – 11:40
Cloud campus / WiFiaaS (WiFi6)
Where we work and where we live, a campus lies at the core of our economic development and serves as the basis for us to build a fully connected, intelligent world. Today's campuses have ever-increasing requirements for intelligence, openness, and innovation to build better connections between people, services, knowledge, and things.
Huawei's solution uses the Horizon Digital Platform and new ICT — such as AI, big data, and cloud — to reshape campus service systems. The solution uses Wi-Fi 6 (AirEngine), switches (CloudEngine), all-optical access (Huawei OptiXaccess and Huawei OptiXstar), and other cutting-edge products to offer intelligent, easy-to-use, and high-bandwidth campus networks.

Fredrik Nenzen –
Senior IP Solution Sales Manager, Nordic Region
11:40 – 12:05
SDS (Fusion Storage) + Dorado Storage solutions
FusionStorage is Huawei's latest and greatest intelligent distributed storage product. It provides block, object, big data, and file storage for upper-layer applications, as required, and can be easily scaled-out to support the business of today and harness that of tomorrow.
Dorado V6 - a next generation hardware platform. all-flash storage systems satisfy the data hungry storage requirements of large databases, particularly in the carrier, finance, government, and manufacturing industries.
Ivars Roga – Also Group Baltic
12:10 – 12:20
Discussion / Kahoot interaction
What you need to do:
Download the "Ed" App (search "EdApp" in the app store), into your mobile phones (or tablets):
Log in with the Invite Code: #huawei2020
Check the course available: "DC Solutions for Businesses" & finish the lesson names "DC". There you'll be able to collect stars/scores, which will be counted later.
Participate in the DC event (you'll earn additionally more scores +20).
After the event, we'll send you the final survey with a few simple questions to get the feedback. If you'll participate in this too, you'll get additional +10 scores.
And on the 8th of June, we'll announce one winner with the highest score, who'll get: Huawei FreeBuds! Experience the perfect sound quality & mobility.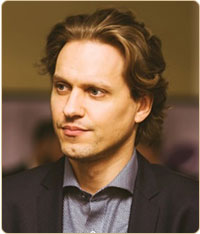 Danas Masiliunas
Danas Masiliunas joined Huawei in April 2016 with over 14 years of Business Development experience in CIS, CEE&Noridc, Western Europe, Africa and Asia regions. Touching such business segments like ICT, Services Pharmaceuticals, Logistics, Manufacturing and others. Before joining Huawei Danas Masiliunas worked For Microsoft Lithuania as Lead for development of Breadth market.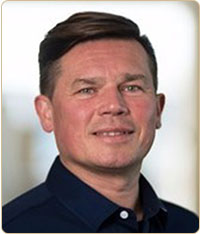 Arkadiusz (ARKA) Giedrojc
CTO for IP solutions in Huawei Enterprise Business Group for Nordics and CEE Region and member of Huawei CdTO (Chief Digital Transformation Office).
Arkadiusz has more than 20 years of experience on IT market. Before joining Huawei he built his career mainly in Arista Networks (responsible for CEE Region) and Hewlett Packard, where he held engineering, consulting and managerial positions – on country and regional levels. He is also co-author of "Data Center Service Oriented Networking" Patent. His experience is backed up by education from Technical University of Gdansk, Kellogg School of Business and London Business School.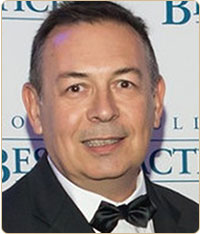 Michel Fraisse
Michel Fraisse have 29 years of work experiences: a working leader. Lead, direct and control the activities of Business Units (BU). Sales Management, General Management and Leadership with international and multi-cultural teams. Marketing and Strategy: from long term Strategy to Product Management and Business Development.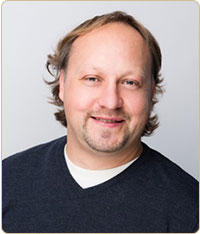 Ivars Roga
Ivars Roga have more than 23 years of experience in IT distributor company as a sales and pre-sales expert. He participated in those years in projects of various sizes having good knowledge on VAR and Data center partner business as well as top DataCenter vendor portfolio. His experience is backed up by lifelong learning through participation in biggest industry events, by doing world class certifications curriculums from industry leading vendors.

Special prices for FusionServer Pro Intelligent Servers!
Promotion time: 6/4/2020 – 30/6/2020
Participating products:
FusionServer Pro 1288H V5 Rack Server
High-Density Deployment with Lower OPEX
FusionServer Pro 2288H V5 Rack Server
Flexible configurations for diverse workloads
Ask for proposal to Huawei product manager Taavo.Siimer@also.com
Offer ends at June 30, 2020

Dorado OceanStor & OceanStor Dorado promotion for Business Partners
Promotion products:
Ever fast, ever solid, AI powered, all flash storage OceanStor Dorado3000 V6
Future Oriented OceanStor 2200/2600 V3 and OceanStor 5300/5500 V5
If you would like to get a prepared proposal for these products with the special prices, please contact Huawei product manager Taavo.Siimer@also.com
Offer ends at June 30, 2020
Forget Wi-Fi 5 ! Get the New-Era Wi-Fi 6 Now !
Wi-Fi is now a key part of life, both at work and at play. Indeed, everybody today enjoy far richer, experiential ways of working and learning using a variety of online tools.
Promotion Time : 11th Nov. 2019 ~ 30th Jun. 2020;
Promotion product : AirEngine5760-10, AP7060DN, AC6508, S6720-56C-PWH-SI-AC.
3 Bundle proposals are available!
If you would like to get a prepared proposal for these products with the special prices, please contact Huawei product manager: Taavo.Siimer@also.com
Offer ends at June 30, 2020