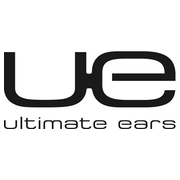 Het bedrijf
Logitech Ultimate Ears is een Amerikaans custom in-ear monitor (IEM), speak en earphone producent gebaseerd in Irvine and Newark, Californië, Verenigde Staten.
Het bedrijf is in 1995 opgericht door Jerry en Mindy Harvey. Ultimate Ears heeft een nieuwe markt voor aangepaste IEM's gecreeërd, deze IEM's worden nu gebruikt door de meeste van 's werelds beste artiesten op tournee.
In 2008 werd Ultimate Ears overgenomen door Logitech, sindsdien werkt het als dochteronderneming onder de naam Logitech UE.
De producten
Voor meer informatie over Ultimate Ears en zijn producten, ga naar de Ultimate Ears website
Contactgegevens
Voor meer informatie kunt u contact opnemen met uw Accountmanager en/of met het componenten team via +32 9 298 14 11 of Sales.be@also.com.