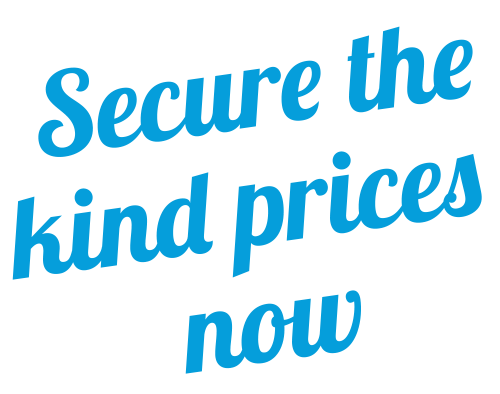 Take advantage of this opportunity and browse in our Garage Sale with the lowest prices you have ever seen for HP products! The quicker you are, the more you can benefit from a large selection of great offers. Thanks to extremely low purchase prices you have a special advantage when reselling HP products, as the retail price for your customers remains the same. Benefit from an attractive additional profit margin!
'Back to the Roots' is the motto of the Garage Sale, because HP's success story began with selling products from a simple rented garage. This is where Bill Hewlett and Dave Packard founded their business, and where today's global corporation started out. Just like then, we offer excellent products at unbeatable low prices – today, however, from our "Online Garage".
Just like the founders of HP, Bill Hewitt and Dave Packard, we want to offer you high-quality products at great prices in our online garage. The two founded their company in a rental garage which belonged to their apartment in Palo Alto, California in 1939 – the rest is history. Today, the foundation of this by now global company, is referred to as the moment that Silicon Valley was born, a place where high-tech companies from all over the world now come to set up their businesses.
With our Garage Sale we have created a cost-effective opportunity for HP's excellent products helping you to significantly increase your margin. Purchasing extremely low-price products and reselling them to your customers at the usual price allows you to achieve an incredible increase to your profit margins.
The offer includes a wide range of products from HP from various categories, which includes e.g. printers, notebooks, monitors, retail solutions and much more and optional accessories. Increase your buying power now!



Today, ITK products are subject to rapid changes, well technical development advancing in leaps and bounds. As a result, the life-cycle of many devices is becoming ever shorter. To prevent obsolescence of stock goods and to pass the products on to consumers, we regularly hold our HP Garage Sale to offer you attractive deals. Another important side-effect, not to be underestimated, is the creation of new ways to store new products. As our partner, support this win-win situation and discover our incredibly cheap offers.