Original Kyocera toners are independently tested to deliver a specific number of pages and your customers can be certain that the Kyocera cassette they purchase will deliver the output volume they expect!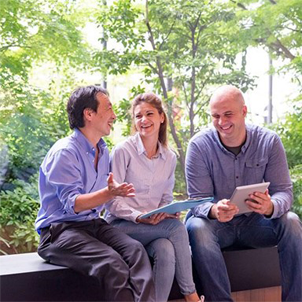 Excellent image quality offered by advanced toner and colour technology
Increased productivity due to higher printer reliability
Maximum printer lifetime and full guarantee protection
Kyocera toner does not contain harmful substances
Ecosys-technology: the drum is separated from the toner and does not need to be replaced with the toner:
low TCO (Tolow TCO (Total Cost of Ownership) tal Cost of Ownership)
low ecological impact
low energy consumption
low waste volume
Kyocera devices and toner are the perfect cost-saving combination!

Economy and cost-saving targets
Your business can save money with genuine toner. Original KYOCERA toners are independently tested to deliver a specific number of pages and you can be certain that the KYOCERA cassette you purchase will deliver the output volume you expect, which may not be the case for non-original toners.

Health safety
To satisfy Germany's Blue Angel eco-label requirement and to create a safer working environment, KYOCERA toner does not contain harmful substances such as mercury, cadmium, lead and nickel, Chromium VI compounds, dyes that might release carcinogenic particles.

Certified document fidelity
By using original KYOCERA toner with your KYOCERA ECOSYS devices, you ensure the authenticity of your documents, contracts and letters. The paper technology foundation and German Federal Institute for Materials Research and Testing have both certified most KYOCERA devices using KYOCERA original toner as being suitable for the printing of notarised documents.

Device health
The long-life design of KYOCERA devices is fundamentally different to other laser products. The durable components in our ECOSYS and TASKalfa multifunctionals are designed to operate in conjunction with original KYOCERA toner.

A long-term commitment
Choosing KYOCERA can mean producing up to 85% less electronic waste during the life of the device thanks to ECOSYS technology. KYOCERA devices produce significantly less waste because the ECOSYS concept does not involve the replacement of the photoconductor drum and developer unit when the toner runs out. For example: an average competitor's toner container includes 60 separately manufactured components, while an original KYOCERA toner cassette includes just four.