Met een nieuwe computer met de Intel® Core ™ -processor van de 8ste generatie ben je goed uitgerust voor de digitale wereld. De immense prestatieverbeteringen in vergelijking met de vorige generatie zullen jouw ook inspireren! Geniet van realistische games en indrukwekkende contentcreatie en ervaar eersteklas 4K UHD-entertainment boeiend en van dichtbij.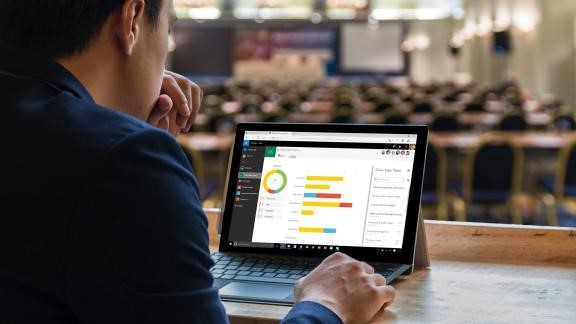 Ongeëvenaarde prestaties en reactiesnelheid
Dagelijkse computertoepassingen kunnen nu sneller worden uitgevoerd. Gemakkelijk foto's en video's bewerken. Schakel snel tussen programma's en vensters. Gebruik eenvoudig meerdere applicaties tegelijkertijd. En nog beter: naast deze prestatiekenmerken biedt uw computer een batterijlevensduur van maximaal 10 uur1 5, zodat u hem overal flexibel kunt gebruiken, zonder u zorgen te hoeven maken over de beschikbaarheid van stopcontacten.
Jouw computer wordt een entertainmentcentrum
Je toekomstige computer heeft ook een fantastisch entertainmentcentrum waarmee je moeiteloos 4K UHD-video's kunt streamen, jezelf kunt onderdompelen in virtual reality-omgevingen en de meest uitdagende games kunt spelen. Geniet van haarscherpe, levensechte beelden, complexe arcering en hoge framesnelheden met 4x meer pixels dan een traditioneel HD-scherm, met vrijwel geen schokken of vertragingen. Ben je klaar voor de baanbrekende en indrukwekkende werelden van avontuur die je in de toekomst wachten?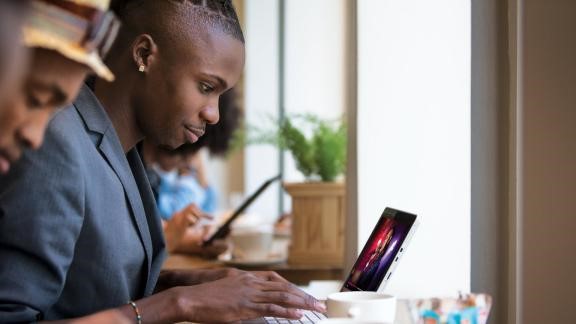 Eenvoudig in gebruik, moeilijk te kraken
Geïntegreerde beveiliging6 voegt een extra beveiligingslaag toe die aanmeldingen met wachtwoorden, browsen en online betalingen veilig en gemakkelijk maakt6. In de toekomst kunt u met een snelle blik, uw stem of uw vingerafdruk inloggen op uw pc. De nieuwe functionaliteit is absoluut veilig6 en ongecompliceerd! En u kunt al uw wachtwoorden en persoonlijke informatie opslaan met een hoofdwachtwoord en deze indien nodig automatisch laten invullen. Bovendien bieden op aanraking gebaseerde bediening, spraakbesturing en stylus natuurlijke en intuïtieve interactiemogelijkheden.