Videoconferentiesystemen zijn tegenwoordig populaire oplossingen om teams succesvol online te laten samenwerken en de beste resultaten te behalen. Logitech biedt uw klanten zowel producten als services die ervoor zorgen dat uw video-samenwerkingstools altijd klaar zijn voor gebruik. Voorzie uw klanten van vakkundige hulp en producten voor videoconferenties en help ze hun werktijd te maximaliseren, kosten te reduceren en tijd te besparen.

COMMUNICATIE. SAMENWERKING. EENVOUDIG.
Met apparaten voor betere navigatie of communicatie en technologie voor videovergaderingen draagt Logitech bij tot het succes van elk bedrijf en helpt het iedereen - individuele medewerkers of teams - de best mogelijke resultaten te behalen.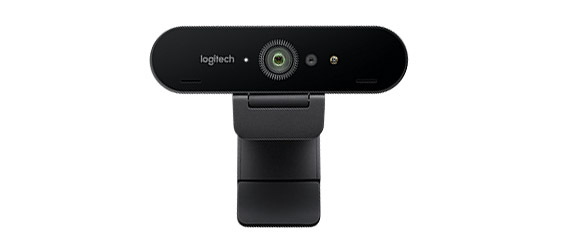 WEBCAMS
Vorm elk lokaal om tot een videoconferentiezaal met webcams die kant-en-klaar uit de verpakking komen. De webcams van Logitech bieden uitzonderlijk hoge video- en audiokwaliteit, voor videoconferenties met vlijmscherpe beelden, vlotte bewegingen, natuurlijke kleuren en heldere audio.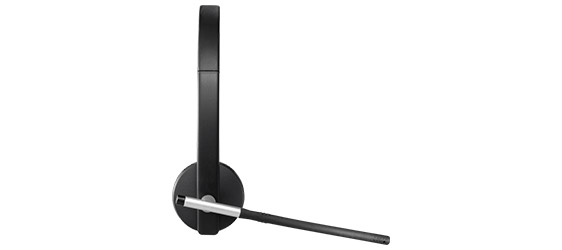 HEADSETS
De stijlvolle en betaalbare headsets van Logitech zijn speciaal ontworpen voor langdurig comfort en maken uw gesprekken nog productiever.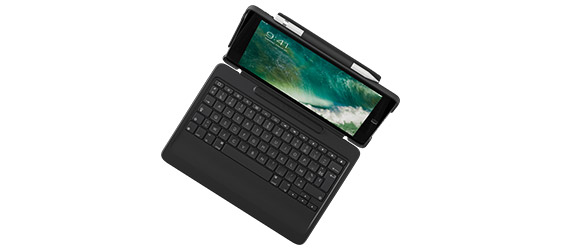 MOBIELE TOESTELLEN
Met de tablet-accessoires van Logitech hebt u de flexibiliteit om altijd en overal aan de slag te gaan. Als exclusieve partner van Apple voor iPad-toetsenborden, gebruikt Logitech de allernieuwste technologie voor zijn iPad-accessoires, waaronder de Apple Smart Connector voor iPad Pro-toetsenborden. Dit geeft uw iPad verhoogde functionaliteit, ongeacht waar u op zakenreis bent.
Logitech Select
Best-in-class serviceplan voor videosamenwerking
Logitech Select is een integraal serviceplan voor kwaliteitsvolle, betrouwbare, continue en gebruiksvriendelijke videoconferenties. Als alles-in-één-serviceplan biedt Logitech Select alle voordelen via één deskundige dienstverlener. Wat is in het plan inbegrepen?
Ondersteuning 24/7 - De oplossingen van Logitech voor videosamenwerking zijn kwaliteitsvol en betrouwbaar. Als er een storing optreedt, kunt u vertrouwen op een snelle technische ondersteuning, dag en nacht. De Logitech Select-helpdesk wordt bemand door specialisten in videosamenwerking die klaar staan om u wanneer nodig te helpen.
Gespecialiseerde Customer Success Manager - Geniet van gespecialiseerde ondersteuning voor uw specifieke situatie. De Customer Success Manager is een betrouwbare consulent die analysegebaseerd en oplossingsgericht advies geeft en die u kan helpen. Ondersteuning wordt aangeboden aan zakelijke klanten met meer dan 50 installaties.
Snelle vervanging van toestellen - Wees voorbereid op onvoorziene omstandigheden en geniet van gemoedsrust met Advanced RMA voor de vervanging van apparaten tegen de volgende werkdag, of Instant RMA voor bedrijfskritische en essentiële situaties binnen 24 uur. Ontvang snel vervangende Logitech-producten!
Informatie synchroniseren en optimaliseren - Voeg Logitech Sync toe om gegevens te verzamelen en rapporteren over hoe de lokalen en apparaten worden gebruikt. Optimaliseer uw samenwerkingsruimtes en -technologieën, door vlot uw videosamenwerkingsoplossingen op grote schaal in te voeren, te beheren en op te volgen.
ServiceNow-workflow integreren - Voeg Logitech Sync toe zodat IT vlot de apparatuur van vergaderzalen kan opvolgen en beheren en firmware kan updaten vanuit een centraal online dashboard.
Samen met Logitech groeien
Meld u aan op ons partnerportaal en geniet van tools en ondersteuning om samen met ons te groeien.

Kristof Dufour
European Business Development Manager Logitech Video Collaboration
Tel.: +32 471 93 76 43
E-Mail.: kristof.dufour@also.com