iiyama staat voor bewezen expertise in de monitor business, een veelzijdig displayportfolio, kwaliteit en uitstekende klantenservice. iiyama levert betrouwbaar advies aan B2B-klanten en eindgebruikers. Ze concentreren zich op het vervaardigen van de beste kwaliteit, betrouwbare schermoplossingen die de ecologische voetafdruk minimaliseren en in lijn zijn met de nieuwste beschikbare technologieën.
De desktop monitoren zijn uitgerust met verschillende functies om u te helpen een werkruimte te creëren die het beste bij uw behoeften past. Snelle responstijd maken de monitoren zeer geschikt voor het bekijken van video's. De monitoren met een in hoogte verstelbare voet bieden hoge prestaties en een ergonomisch ontwerp. Met de nieuwste IPS- of VA-technologie en meerdere ingangen bieden de displays superieure kleurprestaties en optimale compatibiliteit met een breed scala aan multi-media-apparaten.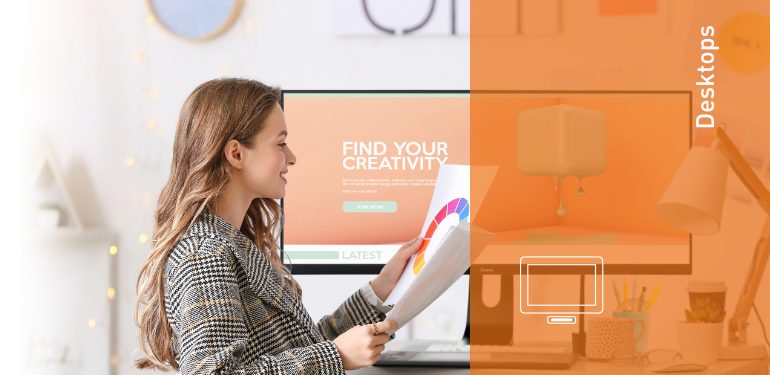 De ProLite monitoren uit de B-serie, XB-serie en XUB-serie zijn door iiyama speciaal ontwikkeld voor zakelijk gebruik. De standaard van de monitor is in hoogte verstelbaar, wat zorgt voor een goede ergonomische werkhouding en optimale weergave. Dit maakt de monitor ideaal voor langdurig gebruik. U kunt deze schermen bovendien van liggend naar staand roteren. Handig als u met lange spreadsheets, teksten of code werkt. Heeft u een werkplek met twee schermen? Overweeg dan monitoren uit de XUB-serie. Deze hebben extra dunne randen, waardoor de overgang tussen beide beeldschermen zo klein mogelijk is.



De G-Master monitoren van iiyama geven gamers wat ze nodig hebben om in een fractie van een seconde beslissingen te nemen. Ervaar een vloeiende en nauwkeurige overgang tussen beelden en soepele en trillingvrije graphics tijdens snelle games. Elke monitor biedt bovendien toegang tot vooraf gedefinieerde en aangepaste spelmodi om instellingen snel aan uw eigen voorkeuren aan te passen.
Of u nu op zoek bent naar een grootformaat display voor gebruik in de winkel, in uw bedrijf, in uw school, ziekenhuis, luchthaven of museum; iiyama heeft een breed scala aan eersteklas interactieve en niet-interactieve grootformaatdisplays die uw publiek zullen boeien en u maximale impact zullen geven, overal en altijd.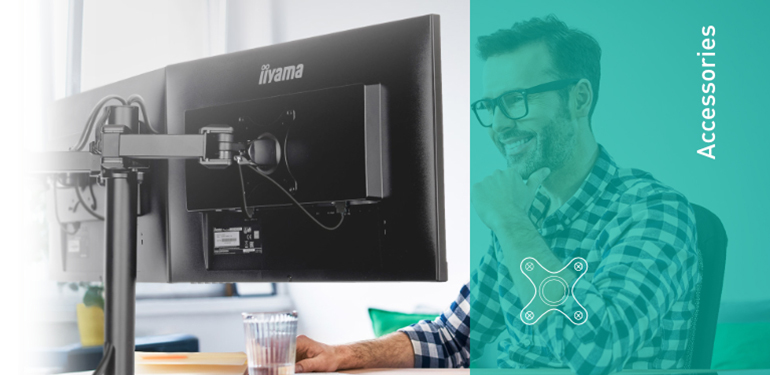 Door het gebruik van iiyama monitorsteunen wordt ieders werkruimte eenvoudig geoptimaliseerd. Alle monitorsteunen zijn zwart en voorzien van brede aanpassingsmogelijkheden (kantel-, draai-, hoogte- en roteerfunctie), waardoor de positie van de schermen gemakkelijk aan ieders voorkeur kan worden aangepast. De steunen werken ruimtebesparend en het kabelmanagementsysteem zorgt ervoor dat kabels niet zichtbaar zijn waardoor de werkplek er netjes en opgeruimd uitziet.