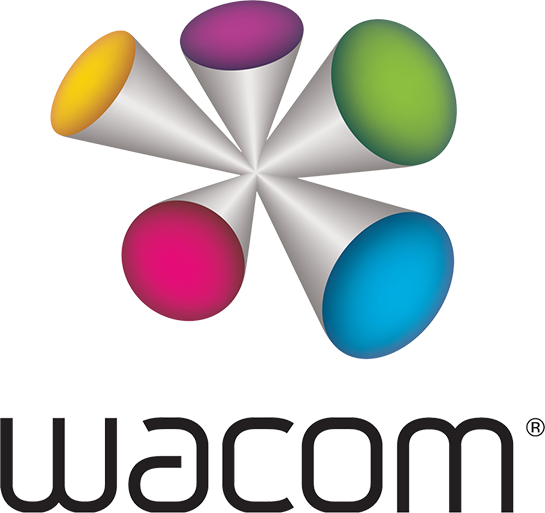 Company
Wacom Europe GmbH is a subsidiary of Wacom Company, Ltd. (Tokyo Stock Exchange 6727). Wacom®, founded in 1983, is a global company with headquarters in Japan with subsidiaries and offices around the world to support marketing and distribution in 150 countries.
Wacom's vision is to bring people and technology closer together with natural interface technology. This makes the company the leading manufacturer of pen tablets, interactive pen displays and digital interface solutions. The advanced technology of Wacom's intuitive input tools is used worldwide to create the most exciting digital art, film, special effects, fashion and design and provides business and home users with the leading technology to express their personality. Millions of consumers use wire and battery-free, pressure-sensitive pen technology.
The company also offers its products as OEM solutions to leading manufacturers who serve growing markets. Wacom's interface technology, called Wacom Feel IT Technologies, is also offered as an integrated solution for strategic partners. Most manufacturers of tablet PCs rely on the advanced features of brand reliability to deliver a superior user interface experience.
For more information: www.wacom.com
The products
Contact details
For more information, please contact your Account Manager and / or the components team via +32 9 298 14 11 or Sales.be@also.com.