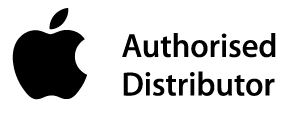 Company
Apple Inc. is an American electronics company that was founded on 1 April 1976 (then as Apple Computer, Inc.) by Steve Jobs, Steve Wozniak and Ronald Wayne. The company is based in Cupertino, California.
Apple designs, manufactures and markets mobile communications and media devices, personal computers and sells a wide variety of related software, services and accessories.
See also www.apple.com.
The products
Mobile
Notebook / Tablet PC
Cable / adapter
PC / Server
Peripheral devicees
Consumer electronics
Components
Services
Displays / Projectors
Software
Power supply
Contact details
For more information, please contact your Account Manager and / or the components team via +32 9 298 14 11 or Sales.be@also.com