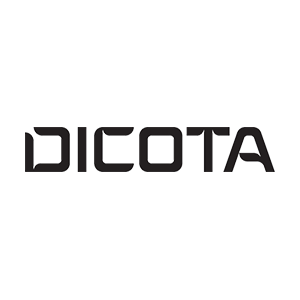 Company
With 20 years of experience, Dicota is a leading brand that designs and processes durable and fashionable accessories for your media devices.
Green is not the color, but the label. All bags from the ECO line of DICOTA are made from 100% recycled PET. This is a fully reusable polyester plastic that is much less than environmentally resistant polyester. So, if you want to reduce your ecological footprint, a bag from the ECO line from DICOTA is a great choice!
Your notebook always goes safely and comfortably in a backpack, shoulder bag, messenger of trolley from the ECO line of DICOTA. In the lined subjects your precious attitude is always well protected. To know more room for accessories and personal items. The bags have a sleek design, are super lightweight and are equipped with many practical details. The backpacks have clever pockets for a water bottle of umbrella and a rain cover hidden in the bottom.
Connect this green label to your own name. All bags from the ECO line have a replaceable brand label. We deliver customer-specific logo labels without minimum purchase. For a professional and representative appearance, coupled with sustainability.
Also check out www.Dicota.com
The products
Contact details
For more information, please contact your Account manager. For B2B you can contact +32 (0) 15 48 05 50 or SALES.BE@ALSO.COM. For Retail you can contact +32 (0) 15 48 05 70 or RETAIL.BE@ALSO.COM.