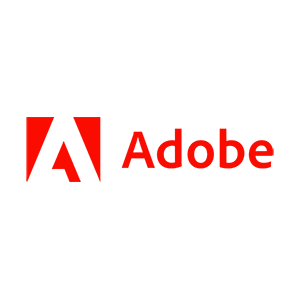 Company
Only Adobe gives everyone - from emerging artists to global brands - everything they need to design and offer extraordinary digital experiences.
Adobe Creative Cloud
Creative Cloud offers you the complete collection of Adobe desktop and mobile apps, from essential apps like Photoshop CC to tools from Adobe Creative Commons, Inc. You not only work on your designs, but also give you self-study to enlarge and get started quickly. It is everything you need to create, work together and be inspired.
More than 20 apps and services, from leading apps like Adobe Photoshop CC, Illustrator CC and InDesign CC to new apps like Experience Design CC (Preview) and services like Typekit and Behance. Take advantage of features such as artboards in Photoshop CC, seamless workflows in Creative Cloud apps for desktop and mobile devices, in-app integration with Adobe Stock and asset sharing through Creative Cloud Libraries.
Adobe Acrobat DC
Adobe Acrobat DC combines Acrobat desktop software with PDF services and the Acrobat Reader mobile app, giving you a complete PDF solution for today's mobile, connected world. Provide users with the tools they need to create, edit, and sign PDFs anywhere on any device. And protect your systems and data with the highest security levels of Adobe.
Adobe Stock
Give your team access to millions of images, artwork, templates, and 3D assets directly from their Adobe Creative Cloud apps with Adobe Stock. And with one membership management is even easier. When you add Adobe Stock to your Creative Cloud membership for teams, you get access to millions of beautiful creative assets. With the visual search function, which is controlled by Adobe Sensei, your team always finds the right asset for every project.
Follow the Adobe Partner Connection Program and start selling Adobe
The Adobe Partner Connection Program (APC) enables resellers to become partners with Adobe when selling Creative Cloud applications. For more information, read channelpartners.adobe.com and learn more about the Partner Connection Program, see the latest announcements and get access to manuals and datasheets. Please note: without Adobe Partner status, selling Adobe License products is not possible. Create an account.
Have you already achieved an Adobe Partner status?
Once you have achieved an Adobe Partner status, you can submit your orders via the Adobe Licensing Tool in the ALSO webshop. Go to the ALSO webshop.
Contact details
For more information, please contact +31 30 85 01 001 (the Netherlands) or +32 15 28 69 60 (Belgium) or alsographics.int@also.com