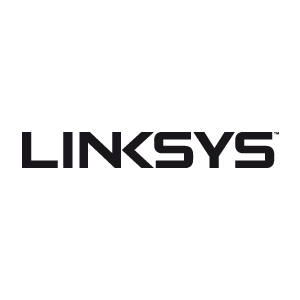 Company
Linksys, a division of Cisco Systems, Inc., is the recognized global leader for VoIP, wireless networks and Ethernet networks for home, SOHO (Small Office, Home Office) and small businesses. Linksys specializes in products and solutions that allow you to effortlessly and cheaply share broadband internet connections, files, printers, digital music, videos, photos and games via a wireless network. You can buy these reliable, user-friendly, world-class products from ALSO.
The products
Wireless modem / routers
VPN routers
Switches
Access points
Bridges
Range extenders
Powerlines
Wireless adapters
IP cameras
Sales arguments
If you opt for these Linksys products, you choose an advantage;
The most modern technology and standards
Proven quality and reliability
Extensive product portfolio
Award-winning technical support
Excellent product and usage information via web
Routers
The Linksys router is the perfect solution for a newly established network for a small company. The core of a network, the Linksys router, connects wireless or not Ethernet devices to the network to communicate and also securely connects several computers to the internet using a single broadband connection. Several Linksys company routers contain a built-in VPN function.
Switches
Linksys fast Ethernet and gigabit Ethernet switches increase the number of network connections as a small business grows. Various switch solutions also include WebView - a technology that provides network administrators with a central control point from which to monitor their network.
Storage
To increase network efficiency, it is very important to allow network users around the world, regardless of whether they are at the office or on the road, to access the latest company information quickly and securely. Linksys offers both low-cost and high-performance storage devices for networks, which serve as a central store for business data.
Contact details
For more information, please contact your Account manager. For B2B you can contact +32 (0) 15 48 05 50 or SALES.BE@ALSO.COM. For Retail you can contact +32 (0) 15 48 05 70 or RETAIL.BE@ALSO.COM.