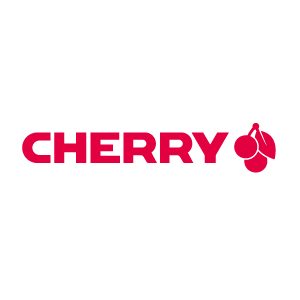 Welkom in het NU
CHERRY GmbH is wereldwijd marktleider in computer-invoerapparatuur met de focus op de zakelijke markt, industrie en beveiliging. Daarnaast maken ze ook mechanische toetsen voor de gaming industrie. CHERRY GmBH is een dochteronderneming van het technologieconcern ZF Friederichshafen AG.
Original CHERRY
De CHERRY producten onderscheiden zich door compromisloze hoge kwaliteit en uitstekende attractieve ergonomie. In elke productklasse is CHERRY de maatstaaf voor performance. Door uitstekende betrouwbaarheid, functionaliteit en levensduur bestaan de "rode kersen" al 50 jaar. Onder invloed van de nieuwe corporate huisstijl verschijnt CHERRY in eenvoudige elegantie en functionaliteit. De ontwikkeling van de producten wordt sinds het begin door ingenieurs in Auerbach gedaan. Zij zijn verantwoordelijk voor baanbrekende innovaties zoals de unieke kwaliteit en de Gold Crosspoint technologie welke vooral wordt gewaardeerd in de gaming industrie. Bovendien worden er in eventueel ook klant specifieke oplossingen ontwikkeld welke in eigen laboratorium uitgebreid op kwaliteit en functionaliteit getest worden. CHERRY GmbH ontwikkelt en produceert sinds 1967 toetsenborden in Duitsland. Meer dan de helft van de Duitse kantoren zijn met de marktleider haar toetsenborden uitgerust. In de zakelijke markt biedt de ervaren hardware fabrikant door de integratie van magneet en chipcardlezers talrijke speciale toetsenborden voor gebruik in de gezondheidszorg, beveiliging en Point of Sale (PoS).
PERFORMANCE PLUS
We combine our best Cherry technologies and only use high quality materials. We add all that together in an extraordinary design. Only in this way do we exceed our own standards.
OFFICE
High-quality keyboards and mice optimized for daily office use. Reliability and ergonomics are therefore distinctive. Cherry has years of experience in the development and production of high-quality input devices.
EHEALTH
Special keyboards and readers optimized for use in healthcare. Tailored reliable solutions are needed.
SECURITY
Current security technology seamlessly integrated into keyboards and input devices. Innovative technologies for high performance.
INDUSTRIAL
Durable keyboards and input devices that can always be trusted. CHERRY consistently optimizes industrial products for demanding applications.
POS/POT
Individual input devices and software solutions. We advise, plan and integrate CHERRY products and solutions into your POS / POT and ensure maximum efficiency and flexibility.
Working together for success. With the CHERRY partner program you can enjoy many benefits and development opportunities as a partner.
Are you not yet a KERRY partner but do you want to be? Surf to: www.cherry.de/partnerprogram/index.htm
For more information, please contact your Account manager. For B2B you can contact +32 (0) 15 48 05 50 or SALES.BE@ALSO.COM. For Retail you can contact +32 (0) 15 48 05 70 or RETAIL.BE@ALSO.COM