Dicht nu de transformatiekloof van uw klanten! Met ALSO WaaS!
Versterk uw imago als gespecialiseerd consultant (MSP) en help klanten met de digitale transformatie. Met ALSO Workplace as a Service (WaaS) ondersteunt u uw klanten met de digitale transformatie: "Close the gap". Met ALSO WaaS via de ALSO Cloud Marketplace is deze transformatie eenvoudig, veilig en snel te maken. Het is nu de tijd voor u om aan boord te komen. Maak een ritje!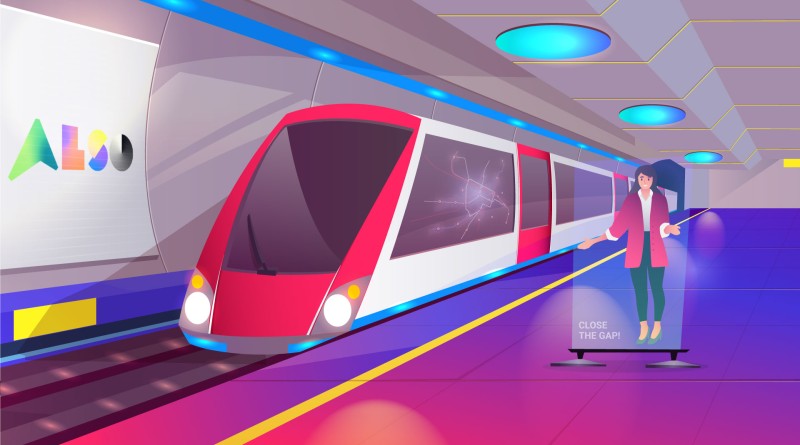 Met WaaS voorzien wij u en uw klanten van een complete, functionele IT-omgeving inclusief alle diensten. Uw klanten werken altijd met de beste apparatuur, waarmee ze in sterk gedigitaliseerde omgevingen kunnen werken. En u heeft nog een klantenbindingselement bij de hand waarmee u ook cross-sell en upsell kunt doen indien nodig. Zet uw klanten nu op het WaaS spoor.
Het voordeel van ALSO WaaS is de flexibiliteit. U kunt elk klantenpakket zo aanpassen dat het perfect past bij het betreffende bedrijf. En nog beter: u kunt ook uw eigen diensten aanbieden, want ALSO WaaS is geïntegreerd in ACMP.
Dit verhoogt de kans dat u als aanbieder een totaalpakket kunt aanbieden. Als WaaS-provider profiteert u van een terugkerende stroom van inkomsten en regelmatige contractverlengingen. Dit betekent zekerheid wat betreft inkomsten ten opzichte van de traditionele transactiehandel. Word vandaag nog lid van het WaaS-partnerprogramma en profiteer van verdere voordelen voor uw Workplace as a Service-bedrijf!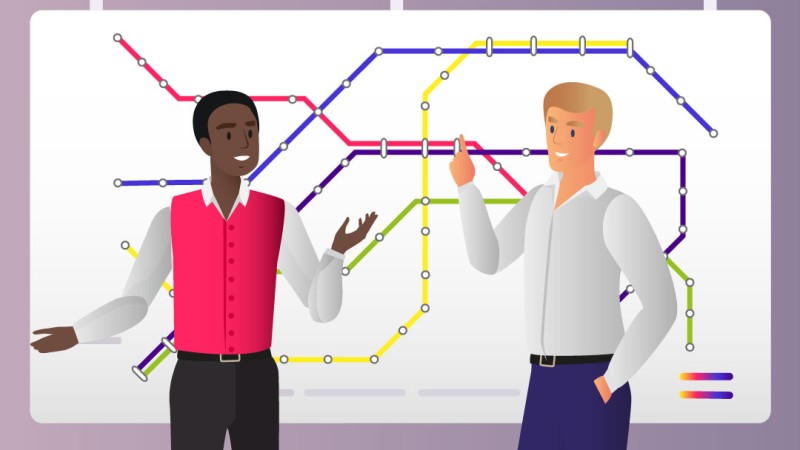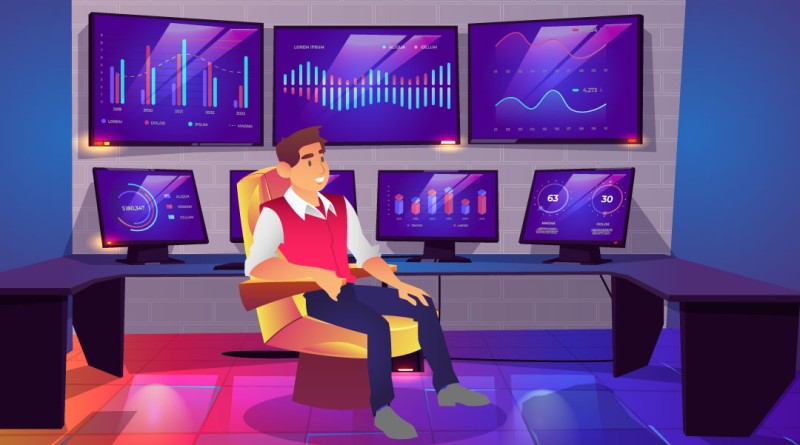 Wij helpen u om nieuwe "passagiers" te inspireren voor ALSO WaaS. Daartoe zullen wij regelmatig communicatie- en marketingcampagnes voeren en de landingspagina voor de eindklant op een aantrekkelijke manier op het web plaatsen.
Onze service voor u: Wanneer nieuwe geïnteresseerden contact met ons opnemen, nemen wij de eerste informatie over de dienst over en sturen potentiële klanten vervolgens door naar onze partners - dus naar u! Dit betekent dat u niet alleen meer potentiële kopers bereikt, maar ook de mogelijkheid behoudt om hen op elk moment uw volledige aanbod te doen, ALSO WaaS inbegrepen.
Lees meer over onze nieuwe WaaS-diensten in de ALSO Cloud Marketplace en hoe jij als managed service provider WaaS gericht kunt inzetten.
In onze nieuwste WaaS-video zie je niet alleen een live demonstratie van onze nieuwe diensten, maar leer je ook hoe je WaaS doet in een spannend gesprek tussen Robert Granich (Head of Device as a Service Europe bij ALSO) en onze partner Martin Böttcher van isolutions AG Zaken kunnen voltooien!
Geselecteerde Hardwareproducten
Met de metro gebruikt u alleen het deel van het routenet dat u naar uw bestemming brengt. Dit geldt ook voor hardware op de werkplek: voor gestandaardiseerde kantoortaken hebben uw klanten geen high-end grafische pc nodig met functies en prestatiepotentieel die nooit zullen worden uitgeput. Dit is waar u kunt optreden als een adviseur. Het resultaat: de flexibele werkplek, afgestemd op de business van uw klanten.
Geselecteerde softwareproducten
Een van de belangrijkste criteria voor het gebruik van software is de actualiteit ervan. Met de WaaS-huurmodellen werken uw klanten altijd met de nieuwste en meest up-to-date software. Op die manier hoeft u niet langer te budgetteren voor de aankoop van nieuwe updatelicenties. Compatibiliteitsproblemen met nieuwe hardware behoren tot het verleden!

«Door met ALSO samen te werken, vervolledigen wij onze Workplace-as-a-Service oplossing en openen wij volledig nieuwe werkomgevingen voor onze klanten. Flexibel, modern en veilig werken op elk moment, vanaf elk apparaat, overal. Dat is onze eis en die van onze klanten. U bent enthousiast. Wij zijn enthousiast.»
Ivo Horvat-Puzak
Sales Lead Modern Workplace
itnetX (Switzerland) AG

«Hoge investeringskosten zijn een show stopper. Dankzij het WaaS-huurmodel kan ik mijn klanten een modern alternatief bieden voor de aanschaf van hardware en software. Ik plaats mijn eigen diensten rond WaaS. En het vooruitzicht van regelmatige vervolgcontracten is echt interessant.»
Erwin Schöpfer
Inhaber
Net-Design AG

«Dankzij het WaaS-aanbod van ALSO konden wij bij VOPROS, als jong bedrijf, zonder veel moeite en zonder investeringskosten de ideale infrastructuur voor ons kantoor opzetten. Bestel gewoon de juiste apparatuur zoals PC, monitor en printer online - alles wordt binnen een paar dagen gratis thuisbezorgd en vervolgens maandelijks gefactureerd. Top service!»
Iwan Schröter
Founding Partner
VOPROS IT Consulting

«Langdurige klantenbinding kan alleen worden bereikt door algehele klanttevredenheid. Met WaaS van ALSO hebben we de perfecte oplossing voor onze klanten gevonden.»
Dario Abbatiello
Geschäftsführer
exigent GmbH

«Met ALSO en de WaaS-oplossing hebben we het ideale puzzelstukje in handen om onze klanten eersteklas en moderne diensten aan te bieden. Snel, up-to-date en veilig, wij kunnen flexibel inspelen op de behoeften van onze klanten - top teamwork.»
Reto Reber
Head of Corporate Services
Base-Net IT Services AG