FileWall- security add-on for Microsoft 365 users
Single click deployment
Complementary to EOP/Defender
First 30 days free trial for every customer's purchase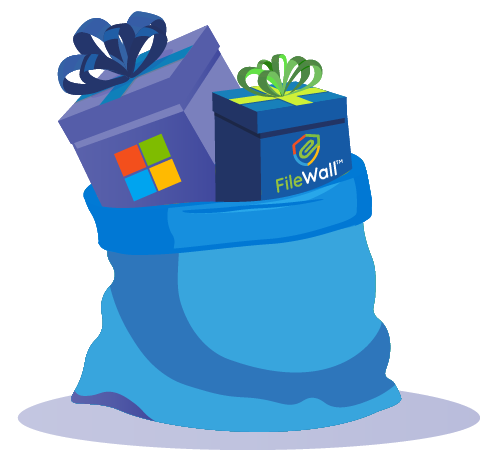 What is FilewallTM?
FileWall is a native security solution for Microsoft 365 applications such as Exchange Online and SharePoint protecting companies from malicious attachments.
With 10 billion malware attacks annually, files are the threat vector of choice for hackers and cybercriminals. Hackers utilize the frequent usage of files and file sharing platforms to inject malicious code into a company. In fact, 90% of the files hackers use to deliver their malware are standard files including Office 365, PDF, and Archive. . New malwares are released daily, bypassing standard security systems that use detection-based anti-malware methods.
FileWall empowered with unique Deep File Analysis technology containing content disarm and reconstruction (CDR) patented algorithms for effective prevention of file-based attacks.