Barrier 1: No shared purpose or goals
Teams run into trouble when individual members are unsure about their own responsibilities and how these relate to overall project goals.
This leads to confusion and doubling up on tasks.
Microsoft Office 365 offers a range of integrated project management tools to ensure that everyone stays aligned and on task – from initial brainstorm to final delivery.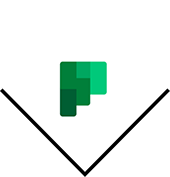 Microsoft Planner
Provides a central platform to create and share timelines, tasks and project status.
Barrier 2: Lack of trust
Trust is the cornerstone of productive teamwork. However, as mobile and remote working make face-to-face meetings less common, the lack of physical proximity can translate into lower levels of trust and accountability.
Microsoft's modern workplace solutions incorporate advanced communication features that enable teams to share content, context and personality.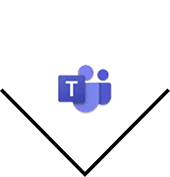 Microsoft Teams
Delivers high-quality video conferencing and screen sharing.
Includes supporting features such as note taking, recording and instant messaging.
Enables users to engage in all types of meetings: spontaneous, scheduled, external, and large-scale live and on-demand events.
Users can join meetings from a wide range of platforms and devices, including desktops, browsers, mobile, and meeting room devices.
By leveraging cloud recordings and automatic transcription and translation functions, Teams provides an intuitive search function that helps users find meeting content fast.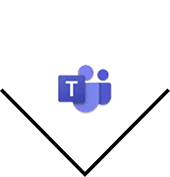 Barrier 4: Revision confusion
Nothing frustrates collaboration like multiple document versions with conflicting edits and confusing filenames. Poor version control results in lost work, overwritten files and wasted time.
By enabling real-time document collaboration across locations and devices, Office 365 empowers teams to co-author, access, edit and save work as a single file in a single location. Every change is tracked, so everyone stays on the same page.
Barrier 5: Lack of involvement
Team members who don't get a chance to share knowledge or voice their opinion on important decisions are less likely to be engaged.
By facilitating opportunities to network across departments and functions, Microsoft modern workplace solutions encourage a more open, innovative and collaborative environment.