Why Vade For M365 ?
Microsoft is the #1 corporate target for cyberattacks. With 258 million corporate users, it is an irresistible target for hackers looking to breach businesses. As an MSP, your clients are at risk.
Vade for M365 is an AI-based threat detection and response solution that empowers MSPs to build a scalable managed security service with a single solution. Protect your clients without adding to your headcount and see real ROI—and revenue—from cybersecurity services.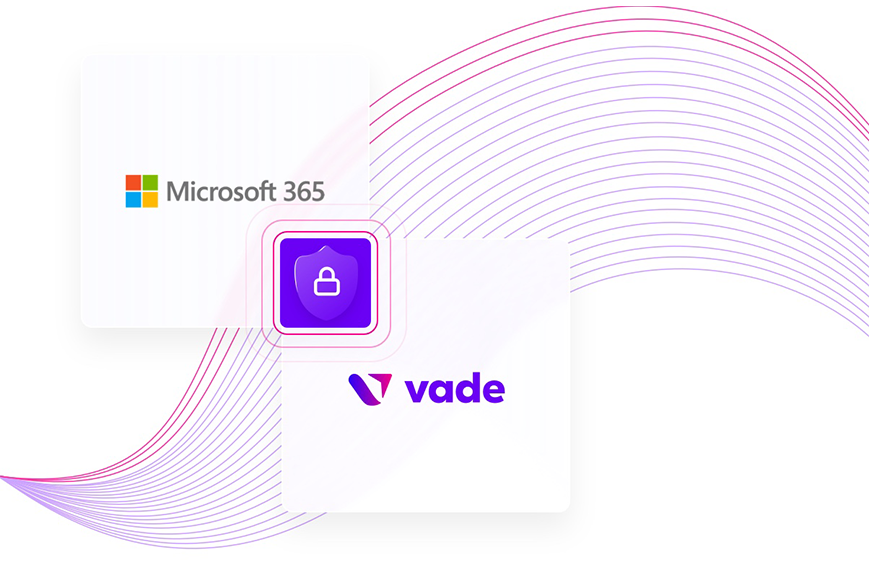 * Only for resellers and for internal use
** 10% OFF for monthly plan or 2 free months for yearly plan with at least 25 users minimum per subscription.
Valid until the 30th of June 2022.
MSPs choose Vade for M365 for superior security, ease of use, and scalability. Watch the video to learn Why MSPs choose Vade for M365.
FREE NFR License*
SPECIAL OFFER**
10% OFF
Capitalize on the cybersecurity
revenue opportunity
Managing Microsoft 365 security for multiple or even dozens of clients is not scalable with most security solutions. With integrated features that are purpose-built for MSPs, Vade for M365 helps you reclaim the time you spend on complex tools and devote your time to revenue-generating activities.
Deploys in minutes
Layers with Microsoft via API
No MX record change
Set/Forget configuration

Multitenant incident response
Auto-Remediation
Automated user awareness training
Threat Intel & Investigation