ALSO Holding AG (ALSN.SW) (Emmen/Switzerland) is one of the leading technology providers for the ICT industry, currently active in 28 countries in Europe and in a total of 143 countries worldwide via PaaS partners. The ALSO ecosystem offers around 120.000 resellers hardware, software and IT services from more than 700 vendors in over 1450 product categories. In the spirit of the circular economy, the company provides all services from provision to refurbishment from a single source.
The Supply division comprises the transactional range of hardware and software. The Solutions division supports customers in the development of customized IT solutions. Subscription-based cloud offerings as well as platforms for cybersecurity, virtualization and AI are the focus of the Service area. The main shareholder is the Droege Group, Düsseldorf, Germany.
ALSO introduced the MORE strategy in 2011.

The company stands for growth that is reproducible, scalable and profitable, as well as ethical and responsible toward current and future stakeholders.
Four activities help ensure that we achieve these goals: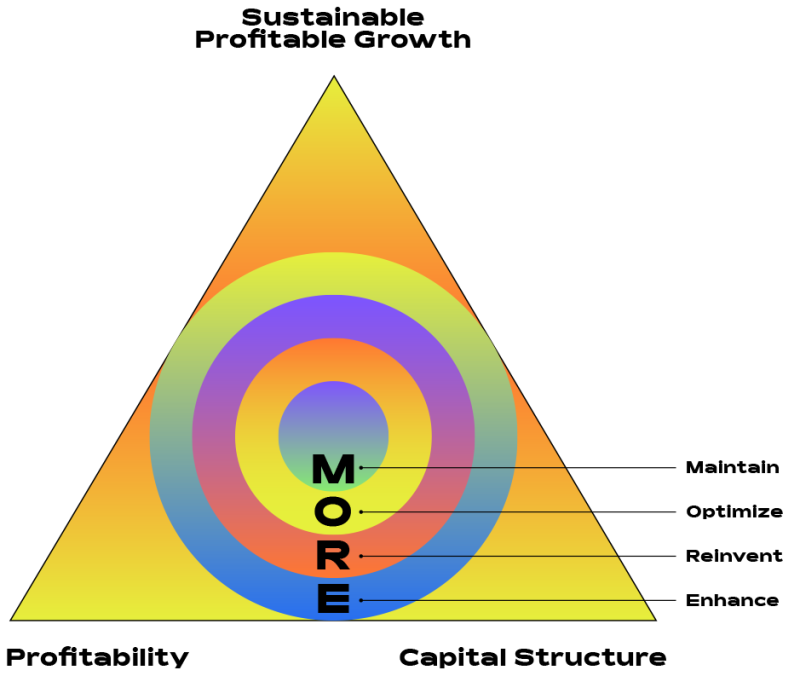 M for Maintain stands for securing what has already been achieved, further expanding the ecosystem, and maintaining the dominant position in developed markets.
O for Optimize refers to the continuous optimization of business models and processes to increase ALSO's operational excellence and financial success.
R stands for Reinvent. ALSO aims to continue growing with the transactional business model while also significantly increasing the share of net sales generated with solution- and service-oriented business models.
E means Enhance, strengthening through acquisitions. This is primarily about expanding ALSO's position in markets where it is already a leading player and establishing new business models in markets where ALSO does not yet have a dominant position, developing these, and gaining a foothold in new markets with the existing business models.
For us, responsible corporate management means growing sustainably and profitably, acting ethically, and improving people's quality of life with technology.
This encompasses environmental issues such as CO2 emissions and avoiding waste, as well as social issues such as data security and passing on digital expertise across all generations.
We have defined four activities that together form our LESS sustainability strategy.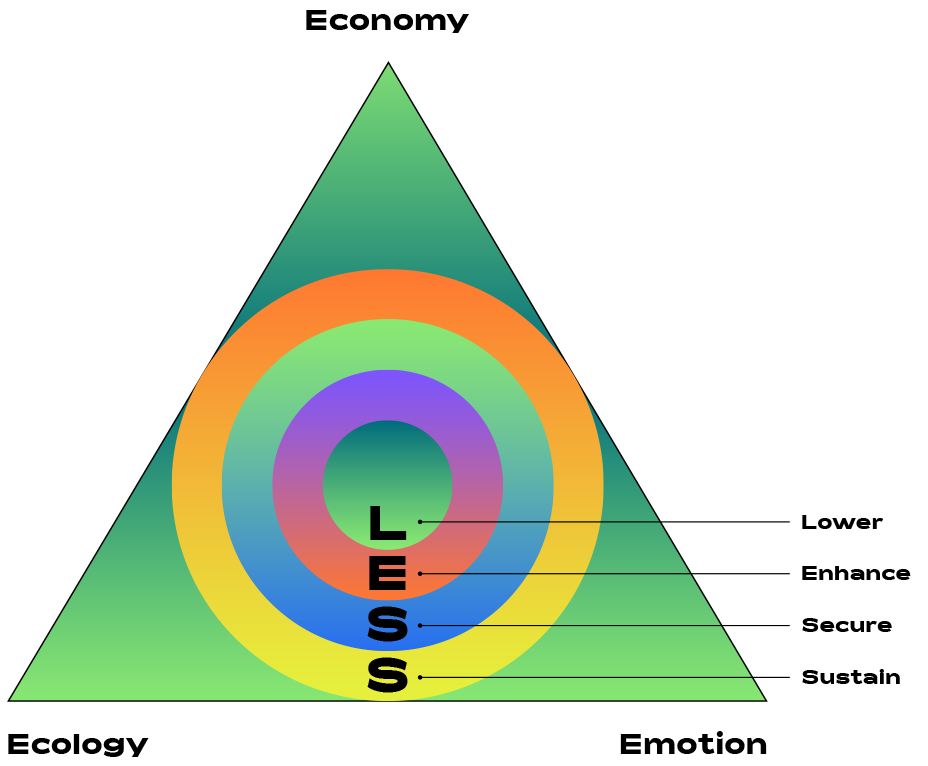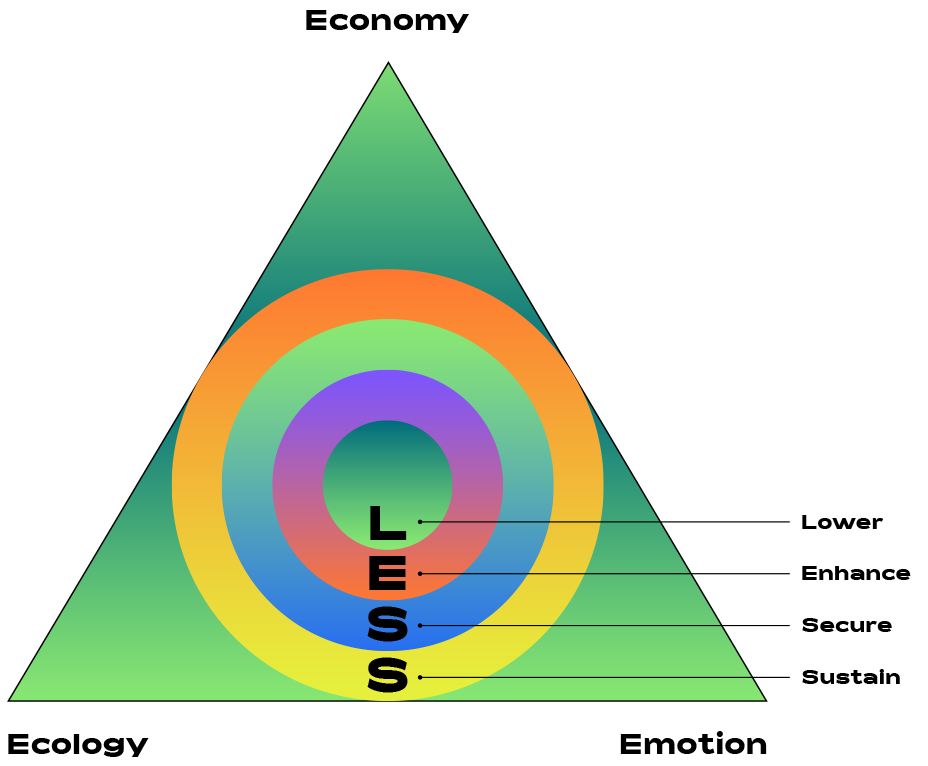 LOWER: The aim is to reduce our CO2 footprint using measures such as lowering energy consumption and heating costs, switching to electricity from sustainable energy sources, and targeted waste management.
ENHANCE: To encourage responsible use of resources at the company and further reduce our environmental footprint, we are enhancing our sustainability reporting. For this purpose, we set up a system that first identified all relevant areas for ALSO (materialities) in an analysis and then underpinned these with a monitoring and reporting matrix.
SECURE: Cybersecurity is one of the biggest challenges of increasing digitalization. This relates to both the security of data traffic in the cloud and the protection of individuals' privacy. This also includes responsible use of data on the basis of the GDPR. The security of business (risk management and compliance) in the interests of sustainable corporate development and the resulting security for employees and customers are also important elements.
SUSTAIN: We actively contribute to making skills and knowledge about the use of digital technologies available to civil society, and especially to children and young people. To this end, we get involved in local initiatives in our national companies.
Click HERE to view our latest sustainabilitay report.
Sustainable management and living means meeting the needs of the present without compromising the ability of future generations to meet their own needs.
Sustainability affects all areas of our lives and economic activity. The goal is a social development that is ecologically compatible, socially just and economically efficient. It is a matter of keeping the earth habitable in the long term and under conditions worth living in for everyone. The dimensions in which companies report on this to the capital market are called "ESG". This stands for Ecological, Social and Governance. Sustainability is on everyone's lips, and in many cases terms and content are used without really having a clear idea of what it is all about. Precisely because the topic is so important, we want to contribute to ist explanation and clarification with this ESG ABC.
Compliance

Our primary goal is not to meet minimum legal requirements but to be among the best in exercising entrepreneurial responsibility.
The attorney Dr. Carsten Thiel von Herff is the ombudsman of the ALSO Group for compliance issues. The ombudsman is available to staff members and third parties as an independent, external contact for information regarding violations of the ALSO code of conduct, particularly in cases of criminal acts or agreements restricting competition
Dr. Thiel von Herff is professionally obligated to maintain confidentiality; upon request, he will also investigate complaints/tips provided anonymously. The information will be forwarded to ALSO only after consultation with the provider of the information. The objective is to assist the company in handling compliance violations without the person providing information about the violations having to fear adverse effects.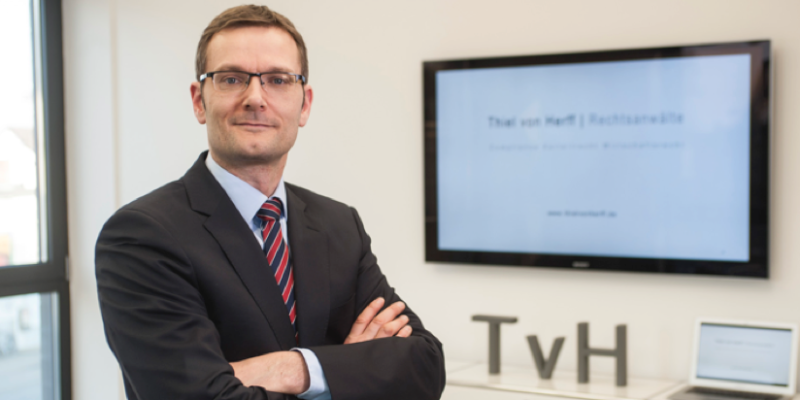 Code of Conduct
The Code of Conduct is the foundation of our corporate ethics. It guides all our commercial activities and daily interactions. Our Code of Conduct can be summarised by the following basic rules:
Avoid Conflicting Competition
We avoid entering into a conflict of interest to the detriment of ALSO, in particular, it is not permitted to engage in activities that compete with ALSO.
Agreements and Advantages
We follow the laws of our respective jurisdiction as well as internal regulations and commitments. In particular this applies to the prohibition of entering into anti-competitive agreements and the prohibition of accepting or offering improper advantages.
Human Dignity & Human Rights
We respect human dignity and human rights. Every employee at ALSO receives the same opportunities without discrimination.
Confidentiality
We keep confidential information like business, financial or technical data of ALSO and other confidential internal documents and data secret.
Company Reputation
We are asked to assist in the enforcement of the ALSO principles of conduct and to pay attention to the company's reputation.
Articles of Incorporation
Articles of Incorporation of ALSO Holding AG dated 29 March 2023