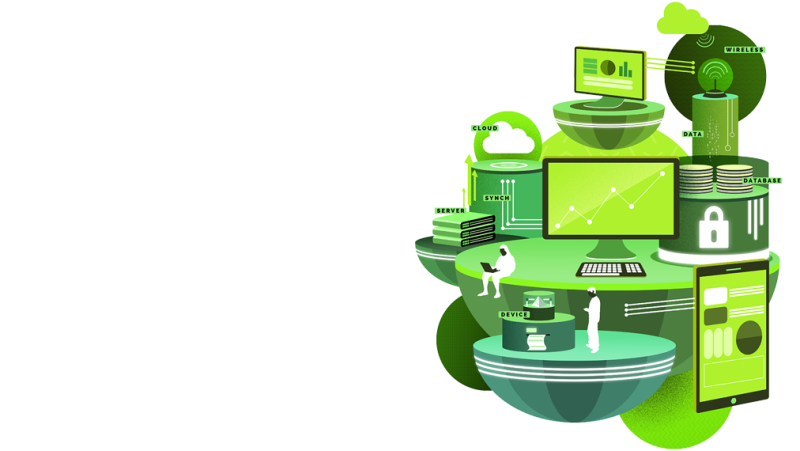 BECOME A CUSTOMER
At the moment ALSO has two strong digital distribution channels: the ALSO e-commerce webshop and the ALSO Cloud Marketplace (ACMP). The traditional, transactional business in the 18 core countries of ALSO is done via the ALSO webshop. The ALSO Cloud Marketplace is the platform for the consumptional business of the as-a-Service business model. The ALSO Cloud Marketplace is available in more than 80 countries via our "Platform-as-a-Service" partners.
Select your country
We are present in 18 European countries. Select your country:
around
9175
million euro
net sales in financial year 2018
18
European countries are served
around
4000
employees throughout Europe
250
K
articles are contained in the portfolio
100
K
customers benefit from excellent service
550
vendors distribute their products through ALSO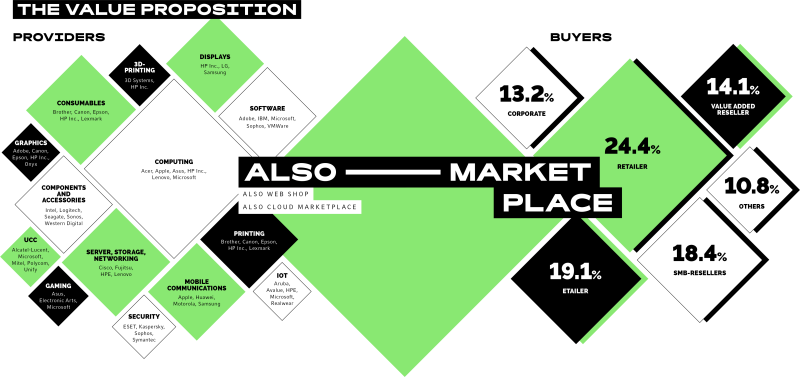 As an end-to-end service provider we bring the providers and buyers in the ICT industry together and offer them services at all levels of the value chain from a single source. The basis of ALSO's business models are the two customer categories "providers" and "buyers". Marketing in the ICT industry is largely a three-step process. In a first step, the providers supply the ALSO companies. In a second step, these supply a very heterogeneous selection of buyers, which in a third step serves the end customers. >>> MORE
Stock price (up-to-date)
ALSO Holding AG
Around 4000 employees in 18 countries
We are constantly searching for the talents of today and tomorrow. Come to ALSO and grow with us. To find current open positions just click on the relevant country in the map.
All open positions