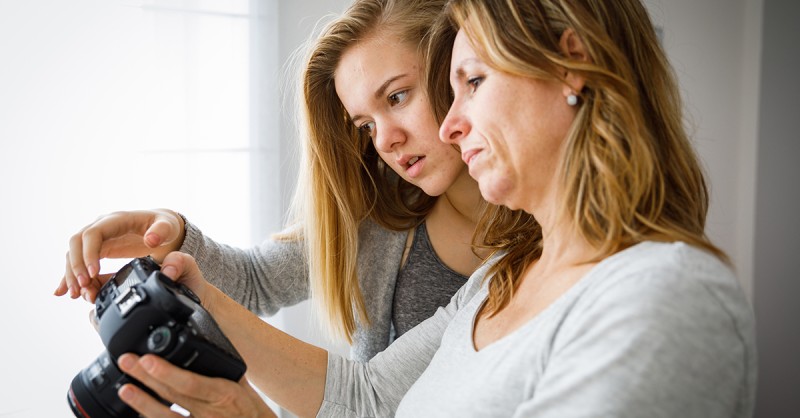 Communication & Social Media
Photos of kids online – this is what parents should be aware of
The cute baby trying to crawl for the first time. The two-year-old with a naked bottom on the beach. Many parents proudly present such pictures on the internet, usually with all kinds of heartfelt comments from their delighted followers. However, this "sharenting", as it is called, is not really clever – even if mum and dad only publish such posts on private accounts.
What one should be aware of:
Once a picture gets in the cloud / on a server, it can stay there forever. And then, for example, fall into the hands of people who manipulate children's pictures and abuse them for sexual gratification. In the worst case, online stalkers use posts that contain personal data to contact those depicted.
Even if only the circle of acquaintances is interested in the pictures, it can go wrong: for example, if the nasty schoolyard bully discovers an embarrassing holiday picture of his favourite victim in his parents' timeline. No child wants to be bullied by their peer group because of a photo of a nasty belly flop in the pool.
Children, like adults, have a right to their own image and to informational self-determination. It is quite possible that years later they will be rather angry if their parents have posted unsolicited photos of them on the internet that they find unflattering.
Those who absolutely want to continue sharing pictures of their children should therefore take the following rules to heart:
Only post photos in which the offspring are not immediately recognisable. For example, with sunglasses on the nose, in back view or pixelated. Photos in swimming trunks or completely naked are a no-go.
Do not disclose personal data. If you publish your child's full name, you risk the photos being found by search engines. It is also better to omit location information so no one can create movement profiles.
Ask for permission before posting. Even children of pre-school age usually have a clear idea of how they want to be shown. From a legal point of view, posting pictures without prior consent is taboo for 14-year-olds at the latest. In many countries, consent to publication is seen as a "business-like act", which teenagers and young adults are considered to be capable of. Therefore only they are allowed to decide whether someone publishes photos of them.