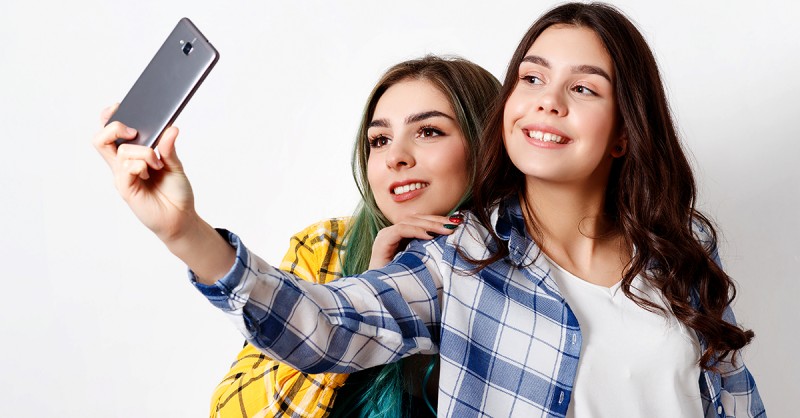 Communication & Social Media
Does social media affect how children and young people feel about their bodies?
Am I pretty or ugly, fat or thin? Up to the age of about ten, social media have little influence on what children think about themselves. This is what surveys have shown.
This changes dramatically once they enter puberty. And that's hardly surprising: it's the time when you explore who you are, find your own way. Dads, too, used to stage themselves as tough guys or knitting softies; mums, for example, posed as proud fighters or passionate animal rescuers. Trying things out is important and good when you're growing up, whether on social media, at school or at home.
It gets tricky when someone stages a perfect life. Nobody is always top styled, constantly has fun and the cutest pet and the sweetest boyfriend anyway. Pictures on the Internet are often edited to show the chocolate side of life. Before you post, you should think:
Am I sure that the people I compare myself to on social media look the same in real life? Is it possible that the influencer has her pictures edited by professionals – and therefore it is just not possible that I present myself in the same way?
Do I actually find it likeable how social media stars or the styled neighbor act online?
Am I really how I show myself on TikTok or Instagram? Is this my life or rather the life I would like to lead?
Do I put myself out there in a way that gets me the most likes, or do I show up the way that makes me feel most comfortable?
Is my profile a collection of poses? Would I go out with such daring shorts or the fat necklace?
Would I be embarrassed if parents or teachers saw the picture?
Do I have a contingency plan if I get negative reactions? Who can I talk to?