We buy used business PCs, laptops, monitors, smartphones, tablets and printers at attractive prices. We securely and irretrievably erase your data, guaranteed, then clean and repair your hardware and sell it on.

Every me we refurbish and res ell a used laptop, we're preserving precious resources and avoiding the CO2 emissions produced by manufacturing a new one. Selling us your old equipment is thus a great way to help protect our planet.

What's more, it's also a quick and easy way to generate revenue – for you to invest in more up‐to‐date IT or in whatever else you need. You not only benefit from fair prices and maximum data security, you also save yourself the hassle of having to sell on your fully amorized but sell functional hardware yourself.
Cataloging your hardware
All we need is for you to provide a few details about the type, quantity and condition of your equipment. The easiest way to do this is to fill in our Excel inventory sheet and return it by email. We'll then quote you a price for your hardware within 48 hours. If you're happy with it, we'll arrange a suitable date for collection.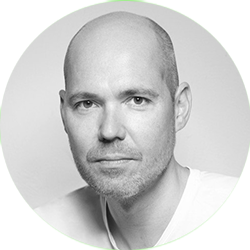 Secure data erasure
Blancco ensures all stored data is irretrievably destroyed
All internal and external storage wiped
Data erasure based on internal, external and international standards
Detailed centralized reporting encom passing all asset data
Seamless integration and effortless scaling
Automated processes for maximum security and cost‐effec veness
Restoring factory settings will not securely erase data and does not meet statutory requirements.
Repairs and sales
Aftzer being carefully refurbished, most of the hardware we handle is offered for resale. So if you're looking to upgrade to more modern and powerful refurbished laptops or A1 seconds, just visit our online shops. And because even the best hardware can sometimes go wrong, we also offer reliable after‐sales support, ensuring any faulty equipment can be quickly and thoroughly repaired.
Returns handling
Let us handle the processing of all your customer returns. We log every returned device in real me on arrival, run expert cosmetic and technical checks based on set criteria and then reroute items accordingly – sending them back to their manufacturers in the case of a valid warranty, returning them unused to retailers or adding them to our own stock .
For the latter, we buy the returned items off you and take care of their remarketing, selling them direct to consumers in one of Germany's largest online shops for used consumer electronics. It means you avoid having to deal with shipping and handling while earning revenue of up to 80% of cost price.