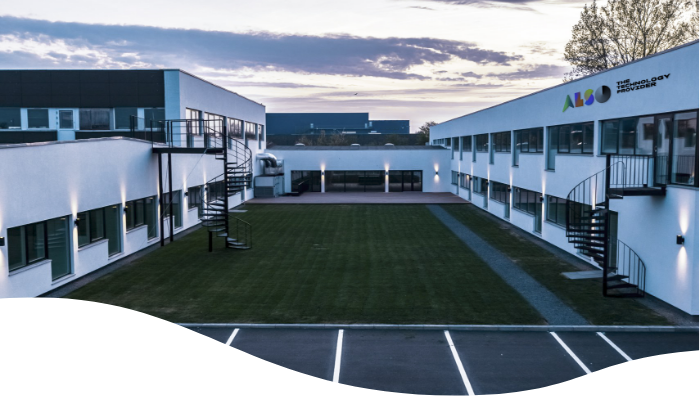 ALSO Group
The strong partner of SEAMCOM in the background.
In the back-office and logistics sector SEAMCOM is profiting from the partnership with the ALSO Group, who's European B2B Marketplace is one of the largest transshipment centers for ITC goods and services.
ALSO Holding AG (ALSN.SW) (Emmen/Switzerland) is one of the leading technology providers for the ICT industry, currently active in 28 countries in Europe and in a total of 143 countries worldwide via PaaS partners. The ALSO ecosystem offers around 120.000 resellers hardware, software and IT services from more than 700 vendors in over 1450 product categories. In the spirit of the circular economy, the company provides all services from provision to refurbishment from a single source.
The Supply division comprises the transactional range of hardware and software. The Solutions division supports customers in the development of customized IT solutions. Subscription-based cloud offerings as well as platforms for cybersecurity, virtualization and AI are the focus of the Service area. The main shareholder is the Droege Group, Düsseldorf, Germany.
Would you like to know more about the compliance guidelines at SEAMCOM?
Find out more about how we see entrepreneurial responsibility at SEAMCOM in our Compliance guidelines.