Hi!
ALSO zooms in on UK
Experience Cloud Business Like Never Before.
Before we get straight to cloud business, allow us one moment to celebrate.
With the launch of ALSO Cloud UK, we couldn't be happier! Inspired and encouraged by partners and industry leaders, we've been looking forward to bringing ALSO Cloud Marketplace to the UK for a long time. It's great to finally be here.
We'll clear the skies and position your cloud business for immediate growth and sustainable success. Operations begin soon, pre-registration starts now.
Provision. Provide. Manage. Market.
ALSO Cloud Marketplace is the most comprehensive marketplace for cloud solutions, software, and services available.
It propels your business like no other because no marketplace covers so much ground or provides so many features.
ACMP
features
at a glance
30+ Business intelligence reports and insights
Include your own services, set your own prices
Maintained by ALSO Cloud UK and always up-to-date
Provided free to ALSO Cloud UK partners
Microsoft Azure, Dynamics 365 & Microsoft 365
Microsoft Security Report & Azure Fraud Protection
Adobe VIP Marketplace direct integration
Rapid licensing
Automated provisioning and invoicing
Open the Gateway to the Cloud
With increasing speed, companies and businesses are adopting cloud-based, subscription IT and managed services.
On-site and remote collaboration, data security, scalability, cost savings, and reduction of IT-related operational downtime are just some of the reasons companies choose the cloud.
Position yourself now as a forward-ready partner, and ensure productivity, continuity and data security for your clients.
Microsoft CSP Program
Modern platform. Modern workplace. Modern delivery.
By registering with ACMP you can immediately take advantage of the Microsoft Cloud Solution Provider (CSP) program. Provide your customers with the entire portfolio of Microsoft solutions – Azure, Dynamics 365 & Microsoft 365 – directly through your ALSO Cloud Marketplace.
Adobe VIP Marketplace via ACMP
Only with ACMP can you provision and manage Adobe licenses over Adobe VIP Marketplace for your customers.
Register within minutes and provide the entire suite of Adobe's creative and productivity minutes after that.
Get a step ahead of the competition? How about leaps and bounds, instead?
Along with sourcing the world of technology and solutions, we source success.
Focus on providing technology that improves your clients' success while we focus on delivering the technology, services and knowledge that improves yours.
Support &
Added Value
Provide your customers unparalleled support and take advantage of our network of experts in 29 countries. Take advantage of our comprehensive end-to-end service.
Take your cloud business to the next level.
Premium Support
ALSO Premium Support offers comprehensive, end-to-end managed support for the entire Microsoft platform to meet the complex and unique needs of your and your customers.
Cloud Migration
Our free ALSO Migration Assessment guides you and your customers in migrating existing non-cloud solution provider Azure resources and subscriptions to CSP subscriptions.
Cloud Management
Focus on your core expertise with our cloud management services.
We can help you scale your business by using your resources more efficiently and cover competencies you may not have in your team.
Who we are
We deliver growth and success
ALSO Cloud UK, as part of the ALSO Group, is a leading technology provider for the ICT industry.
Operating in 29 European countries and in a total of 143 countries worldwide, we deliver reseller growth by keeping ahead of how organizations and companies want to acquire and use workplace technology.
With our comprehensive ecosystem, we deliver the world of hardware, software, cloud-based digital platforms, IT services and solutions.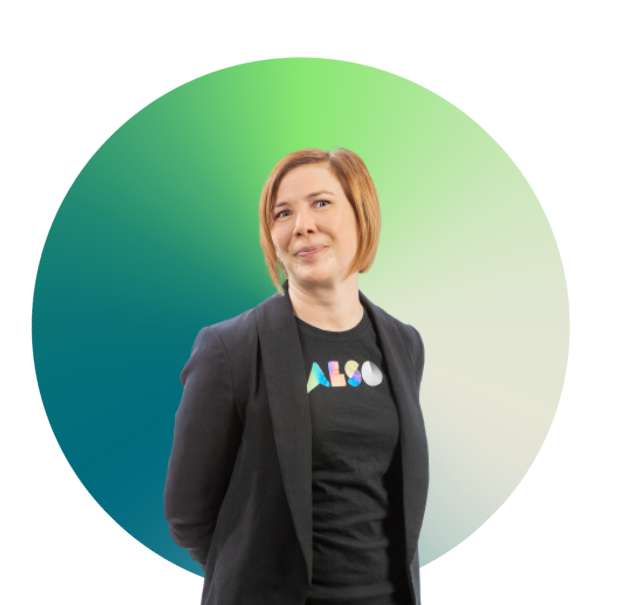 Now that we're here, ALSO Cloud UK needs your talent, skill and, enthusiasm.
More than 4.000 colleagues across Europe are waiting for you.
Investor relations
ALSO Cloud UK is part of ALSO Holding AG, one of the leading providers for the Information and Communication Technology sector worldwide.
Be part of our success story and invest on one of the key industries of the future.