Pomagajte zaposlenim, da skupaj opravijo več
Storitev Microsoft 365 posameznikom in ekipam kjerkoli in kadarkoli nudi dostop do celotnega nabora vrhunskih orodij za produktivnost. Skupaj ta orodja prinašajo neposredne prednosti na področju produktivnosti, vključno z enostavnejšim sodelovanjem, hitrejšim sprejemanjem odločitev ter učinkovitejšim in varnejšim delom na daljavo.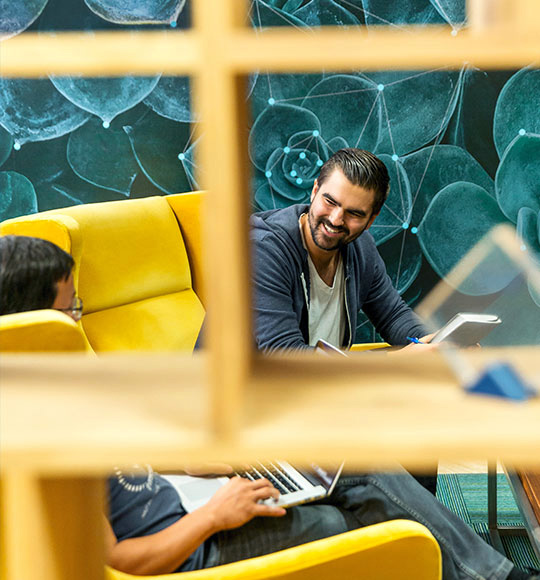 Izboljšana komunikacija in sodelovanje
Microsoft 365 nudi podporo učinkovitemu sodelovanju, da lahko hitreje postorite več. Ekipe imajo dostop do vrhunskih aplikacij za komunikacijo, vključno s skupinskim klepetom, spletnimi sestanki in klici v orodju Microsoft Teams, kar jim omogoča, da brezhibno povežejo svoje delovne tokove. Z aplikacijama OneDrive ali SharePoint lahko uporabniki skupaj uporabljajo datoteke in učinkovito sodelujejo – ne glede na to, kje na svetu se trenutno nahajajo.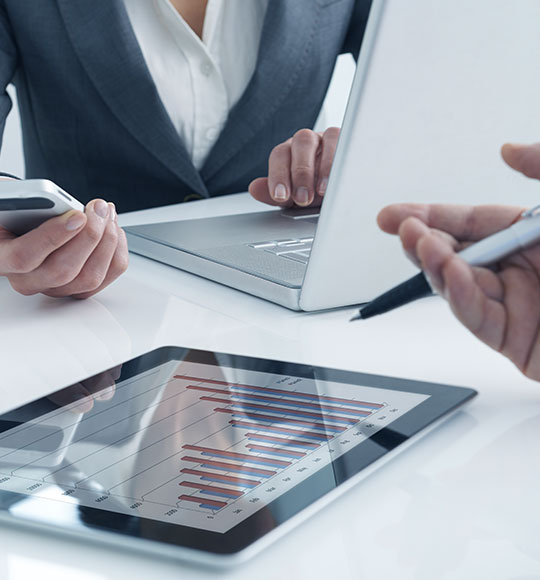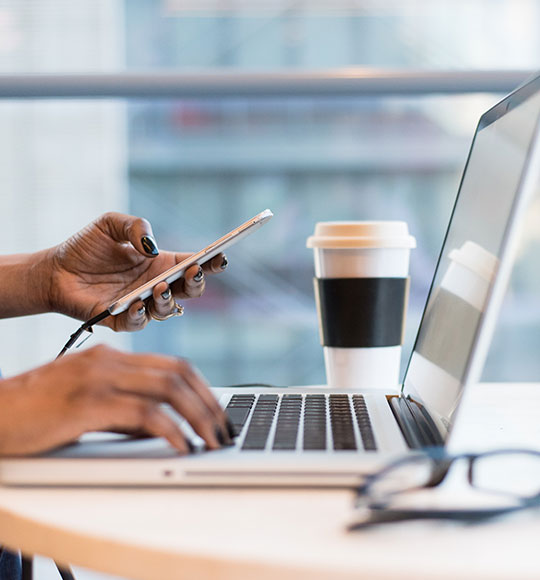 Izboljšana mobilnost
Microsoft 365 skrbi, da se vaše podjetje ne zaustavi, saj nudi popolno in varno integracijo z vsemi mobilnimi napravami, vključno s prenosnimi in tabličnimi računalniki ter pametnimi telefoni. Izboljšana mobilnost ustvarja bogatejše uporabniške izkušnje, poenostavlja delovne tokove in skrajša čas, potreben za zagotavljanje poslovne vrednosti. Z vgrajeno varnostjo za najzahtevnejša poslovna okolja Microsoft 365 zagotavlja, da so vaši poslovni podatki varni, ne glede na to, kje se nahaja uporabnik.
Manj izpadov in nižji stroški za informacijske tehnologije
Storitev Microsoft 365 je zasnovana tako, da podpira upravljanje brez osebnega posredovanja, tako da je mogoče naprave zaposlenih namestiti ali ponastaviti na daljavo. To skrajša čas izpadov za zaposlene brez naprave in zniža stroške pošiljanja.
Če kliknete na to povezavo, boste preusmerjeni na zunanjo stran Microsoft in boste morda morali vnesti dodatne podatke.
Izračunajte svojo donosnost naložbe (ROI) s storitvijo Microsoft 365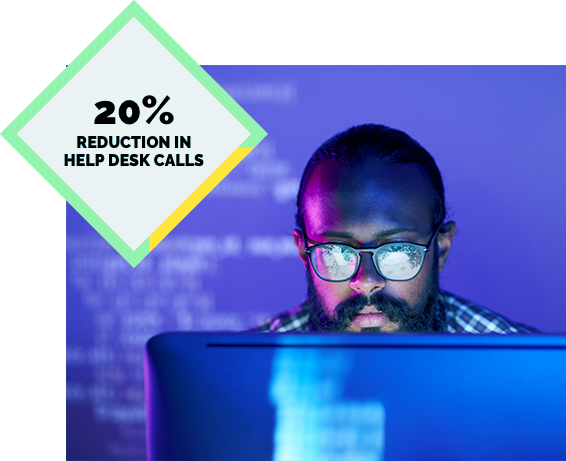 Potrebujete IT-partnerja, ki bo vaše sodobno delovno mesto dvignil na višjo raven?
Mreža Microsoftovih prodajalcev, s katero se ponaša družba ALSO, zajema več tisoč distributerjev in svetovalcev na področju informacijskih tehnologij iz 18 evropskih držav. V naši mreži partnerjev poiščite tistega, ki najbolj ustreza vašim potrebam.