Schnell ist gut.
Nimble ist besser.
Flash storage is fast. Really fast. It's the biggest leap in storage technology history and something which your customers will want to upgrade to.

But speed isn't everything – storage also has to be smart. HPE Nimble is the market-leading storage solution for SMBs up to Enterprise-level.
Available in all-flash and hybrid flash
5x compression and deduplication
99.9999% uptime guaranteed
Scales to 800 TB
NVMe and Storage Class Memory compatible
Learn which Nimble all-flash or hybrid-flash
solutions are right for your customers
HPE Infosight

Imagine a system admin who works 24 hours a day, never sleeps, continuously learns from thousands of other sysadmins around the world, and never takes a salary.

Meet Infosite, HPE's AI powered sysadmin software, that continously monitors, optimizes, patches and repairs your IT stack, so you don't have to".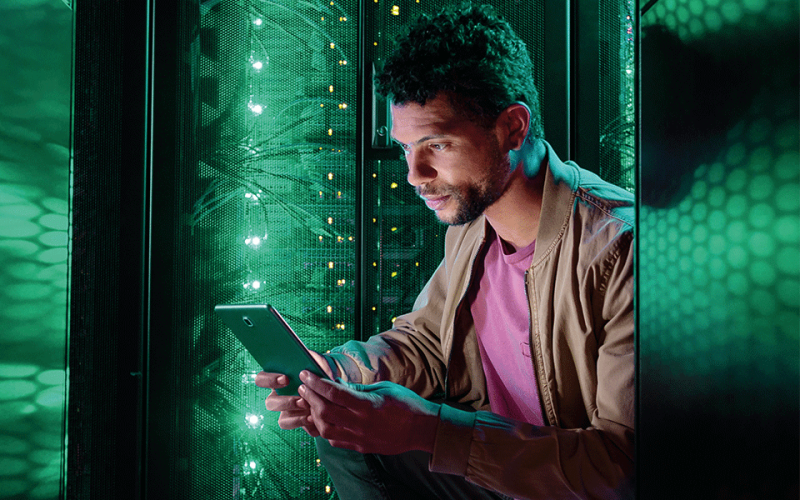 Learn how Nimble can help power your
customers transition to flash based
smart storage.