MindsUnited specialises in CRM
Would you like to have a complete overview of your sales, service and marketing activities in an instant?
MindsUnited specialises in CRM. The company is transparent and believes in the value of customers. Only the best result matters. Based on this outstanding service, you are able to use JumpStart CRM.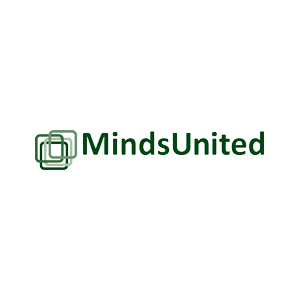 JumpStart CRM
JumpStart CRM for Microsoft Dynamics CRM enables you to set up your entire sales, service and marketing process quickly and clearly. It is the ultimate user-friendly, turnkey solution that enables you to process and manage your customer relationships. With this contract, you...
...can set up your environment entirely as you wish and answer defined questions in advance.
...can quickly import your current customer file; your CRM is then ready to use.
...have the opportunity to add additional functions such as Office365, SharePoint and Skype for Business. Or would you like to connect Exact Online or Twinfield with JumpStart CRM? Then use CloudChains.
...receive first- and second-level support, as well as support in the form of FAQ presented in a video tutorial.
...receive further developments of the existing solutions as well as new developments.
Your benefits?
Extremely user-friendly
Customised contract
Incredibly fast implementation at a fixed price
In the cloud
Specialised support
Economical
Promotion
Sign up for a contract now and receive the first two months free.
Go here to the
ALSO Cloud Marketplace
Click here for more information: http://www.mindsunited.nl/en/
Contact form:
MindsUnited
Asterweg 17A
NL-1031 HL Amsterdam, Netherlands
+31 20 820 31 35
Contact: Stefan de Jonge
sjonge@mindsunited.nl