Team-IT Distribution GmbH
Team-IT Distribution GmbH is a distributor of cloud services and operates two Tier 3-certified data centres in Hengelo. Potential clients include medium-sized IT system vendors looking for a data centre partner. Team-IT works with clients to develop standard colocation, IaaS and Saas services as well as customised products such as the HPE-Team-IT Dedicated Server.
"Small and medium-sized enterprises are looking for data centre solutions where they can be sure that cloud providers will not steal their clients from them," says Christoph Kühnapfel, CEO of Team-IT Distribution GmbH. "You don't always get this security, especially not from the global players in the cloud business," he adds.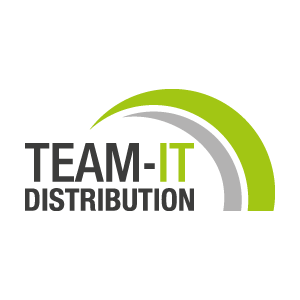 Another reason why working with Team-IT Distribution is so interesting for retailers and resellers is because it allows them to invoice their clients for their "own" cloud services, fostering regular contact with their clients and creating a solid foundation for the sale of additional services as well as the expansion of the client relationship.
New service for the ALSO Cloud Marketplace:
Everybody is talking about digital transformation. The overall trend indicates that there is no stopping cloud computing. But retailers and resellers like you are usually on your own when it comes to implementation.
To help your clients get familiar with cloud computing step by step, we and Hewlett Packard Enterprise have developed the HPE-Team-IT Dedicated Service especially for vendors:
HPE-Team-IT Dedicated Server
Team-IT now offers you various configurations of HPE DL360 Gen9 v4 and DL380 Gen9 v4 rack servers that are located and hosted exclusively at the Team-IT private data centre, giving your clients the opportunity to own and operate their own rack as well as the peace of mind that they are in control of their data.
This service helps you offer your clients an easy way to get started using cloud computing, the market of the future. It also lets you expand your portfolio of solutions to include an additional innovative product.
The service combines the reliability of the ProLiant series from HPE, the global market leader, with the advantages of operating your own infrastructure in Team-IT's Tier 3-certified medium-sized private data centre.