DEAC services in the ALSO Cloud Marketplace

NOW YOU CAN BUY DEAC STANDARD SERVICES IN THE ALSO CLOUD MARKETPLACE!
ALSO has added DEAC clouds and ready-to-use server rental to the ALSO Cloud Marketplace's cloud services catalogue. Virtual and dedicated server rental, data backup and virtual desktop are DEAC's most in-demand business services – and all of them are now available for purchase in the ALSO catalogue.
DEAC is a certified data centre operator with considerable experience in implementing individual data centre solutions. Virtual business and cloud services – such as data backup, virtual servers or virtual desktops, as well as dedicated server and server rack rental and equipment colocation – provide secure and continuous IT systems operation for thousands of customers in Europe.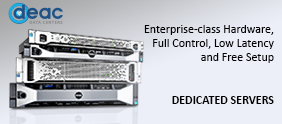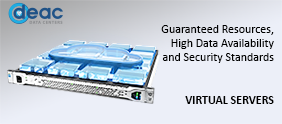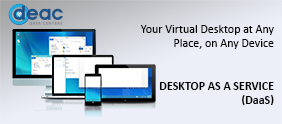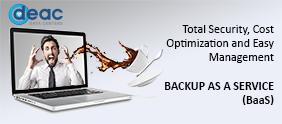 Why DEAC?

Expanded infrastructure provides high availability with guaranteed speed and lowest possible latency

DEAC is one of the largest virtual resources operators in Europe and provides modern data centre solutions

High-performance connections provide high-quality service from any place in the world

Multistage security: physical security, biometric and electronic access control, video monitoring, perimeter control, security sensors.