Yesiken
The idea behind Yesiken is that although today's programs come with a wide range of useful features, they remain unknown to many computer users. What a shame! These features can really help make everyone's day-to-day work easier and more efficient. Yesiken has its finger on the pulse of the real world, where it sees, hears and experiences everywhere that (average) end users know (too) little of the possibilities that their programs offer.The causes of this situation – or, more accurately, why things are the way they are – play an essential role. Here, too, we find practical answers whose roots lie both with end users and the organizations for which they work. After all, many end users insist that they know perfectly well how to use their programs, and organizations fail to see the benefit of trainings.Yesiken's solutions were developed specifically to address these challenges by offering practical solutions that ensure maximum results both with end users and employers. Yesiken strives to maintain its excellent reputation when it comes to collaboration with partners and resellers of our services and products. The foundation for this also lies in practical collaboration to create a win-win situation for all parties, so that everyone can say: "Yes I can!"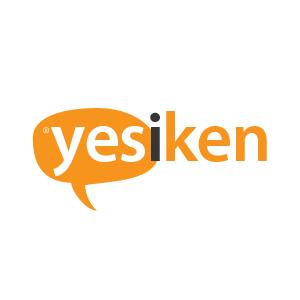 Top Services
Online training MS Lync 2013 (Skype for Business)
MS Lync is the ideal communication program. However, in practice we see more and more users use only the Chat (IM) feature, unaware of the capabilities of Lync. For example, Lync will tell you if somebody is available via Status updates, it is possible to work together in real time in same documents with colleagues, see each other via Skype and even more. These features are demonstrated in this online training course.
Online training MS Office 365
This is an online presentational training where you will quickly learn what's new in the latest version of MS Office 365. You will also learn the top 5 keyboard shortcuts of each program. MS Office 365 online training consists of the following modules: "What's new?", MS Word, MS Outlook, MS Excel and MS PowerPoint, accompanies by Downloadable Quick Reference Cards.
Online training OfficePRO
The online training ensures that you get the information you need, so that you will know how to optimize your work with MS Outlook. The training is based on the "Getting Things Done" methodology. The lesson modules work with the major browsers and even on tablets and smartphones.
Online training Windows 8
With the Windows 8 online training you will start getting the most out of Windows 8. Particularly for users who are accustomed to the old Windows versions will be unfamiliar with the new environment with tiles... and where did the start menu go? In just 8 steps we will quickly familiarize you with Windows 8.1. You will also learn the most important keyboard shortcuts of Windows 8.