Workpoint
WorkPoint focuses on utilising knowledge-heavy competencies, rather than spending unnecessary resources on routine tasks. The result is an increase of motivation and intensified competitiveness. That is the foundational philosophy underlying WorkPoint. Unlike many other business solutions on the market, WorkPoint are specialists in managing the soft data of the company, ranging from document, task, and messaging/email management, to policy-making and storage/archiving interfaces (CRM/SharePoint solutions). Often overlooked, immense rationalization gains are to be found precisely here.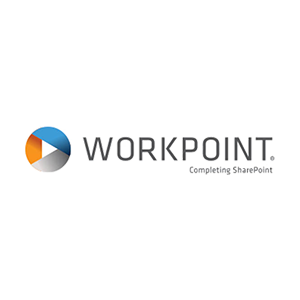 Top Services
WorkPoint Express Enterprise
Quick and easy integration with Office and Office365. WorkPoint Express structures all data through SharePoint Online and bridges the gap to the Microsoft Office suite – e.g. MS Outlook, Word, Excel and PowerPoint. By employing WorkPoint365, you are afforded a standard, configurable solution tailored to the sector, covering the need for completely efficient case management. By integrating WorkPoint365 with Office365 it is now possible to link emails, attachments, various documents and contacts in Outlook to a specific case. In many organisations, a vast amount of critical information is received by email and stored in either proprietary employee inboxes or in obscure structures of shared folders in Exchange. WorkPoint Express is an intelligent Outlook add-in, providing an easy and intelligent way to manage vast amounts of emails and documents. About 80-90 percent of SharePoint actions can be performed from within Outlook.

WorkPoint Essential
WorkPoint Essential is targeted small and medium sized companies and makes it easy to archive and retrieve documents and emails from the company's contacts e.g. customers, clients, partners, suppliers etc. The Essential solution can be extended with business solutions to match the needs of your company.