Uniserver/Veeam Back-it 365
Uniserver is a cloud distributor based in the Netherlands. We make sure IT-partners can focus on their core business so that they can add value for their customers. We do this by delivering reliable, scalable and innovative IT-solutions. Our expertise combined with our partners knowledge makes for an unbeatable team. It's something we believe in at Uniserver; it's fundamental for an enduring partnership. Our services consist of only the best components and we hold the most prominent statuses of industry-leading vendors like HPE, Vmware and Veeam. Let's take your services to the next level, together with Uniserver as your strategic cloud distributor.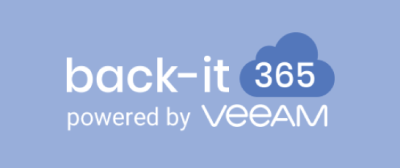 Top Services
Back-IT 365 – Cloud Backup for Office 365 made simple.
Microsoft provides powerful services within Office 365, but a comprehensive backup of your business-critical Office 365 data is not one of them. It's your data and it's your responsibility to protect it. Back-IT 365 takes care of automated, secure backups of Exchange, OneDrive and SharePoint data. It's built with industry-leading Veeam Software to offer the most reliable, granular restore of Office 365. Your data is safely stored in Amsterdam, The Netherlands in a high-grade security datacenter. Back-IT 365 is low-cost to support with hassle free deployment without installations. You can simply manage and restore all your customer's data through our custom-built, multi-tenant self-service portal.