Team-IT Distribution
IT Distribution GmbH provides cloud-based IT solutions for small and medium-sized enterprises. These include both highly available IT business and unified communications applications and individual "all-in-cloud" packages for hardware and software services. Team-IT Distribution (Provider) operates tier-3 data centers in two locations in Hengelo/NL with total space of more than 8,000 m2, according to the latest and most secure standards.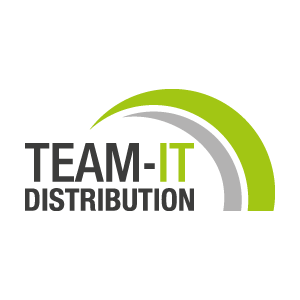 Top Services
HPE-Team-IT Dedicated Server
is a SaaS (software as a service) product. We offer a range of configurations for your DL360 Gen9 v4 HPE rack server, which we install in our data centre and operate.
This gives your clients the opportunity to own and operate their own rack, which enables you, as the reseller, to convince your clients of the benefits of cloud business step by step.
Your clients can retain control of their sensitive data on their own servers while using the opportunity to gradually migrate IT infrastructure from their "basement computer centres" into a secure data centre environment.