Partner Care
At Partner Care Microsoft Pro-support, you have a single point of contact who can answer all your Microsoft-related questions 24 hours a day. One contact person who knows your organisation and its particular situation through and through. Our substantial international network within Microsoft enables us to provide you with the information and guidance you need. Our approach is swift and thorough, allowing you to focus on your core business. We also have an broad overview of the 18 different Microsoft incentives programs for partners. Your personal Microsoft experts 24/7, personalized, professional, prompt!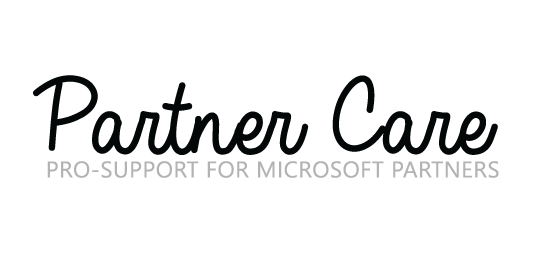 Top Services
5-step approach. Partner Care offers customised solutions for Microsoft partners holding the gold or silver status, but we also provide support for novice Microsoft Resellers as well as SME Resellers, from the moment there are plans to sell, resell, or to integrate Microsoft products.
We assist Microsoft resellers to find their way; ranging from basic Microsoft administration and partner status to the rewards structure, and from learning and development of your MCP team to high-end enterprise license level technical and marketing support.