Nexetic
Nexetic backs up companies' valuable business data. Based in Finland and expanding to international markets, Nexetic has an experienced senior team with a proven track record at tech companies. Nexetic also has an impressive track record in Scandinavia. Over 3,000 customers and 25,000 devices are already protected with Nexetic's Shield backup solution.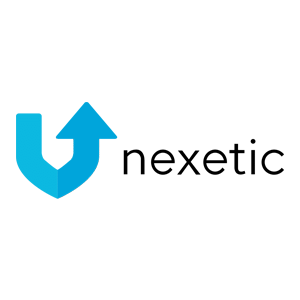 Top Services
Nexetic Shield Endpoint
Easy and fast data recovery. Easy and fast data recovery Disc space options 25 GB, 50 GB and unlimited. An automatic backup copy of the client's computer is made either continuously (recommended) or once a day. By default, all files and folders are backed up, with the exception of system and program folders. This ensures that all important data is always secure. The user or retailer can however leave other data out of the scope of the backup if preferred. Data recovery can be conducted easily on a secured or entirely new computer. If the user's computer breaks down or is stolen, s/he can install the software on his/her new computer and recover all the data backed up on the old computer, in the original folders. The user can also recover just the files and folders s/he wishes. An unlimited version history means that all versions of the files are stored. As a consequence of the technology employed and optimum band usage, the program runs completely unnoticed, without affecting any other processes. Nexetic updates the software automatically, and the user does not need to do anything to obtain them.