MPY Palvelut
MPY is a company specialized in ICT services employing 130 top professionals. Our service teams across Finland serve both companies and consumers with an objective to deliver the best customer experience in ICT sector. We thrive in forming long term mutual partnerships whilst ensuring our customers' success. We believe better ICT means delivering purely such services which serve both your business and personal goals, resulting in productivity and competitive gains. Our ICT services range includes solutions for any day-to-day work, connectivity, cloud and consultancy related needs.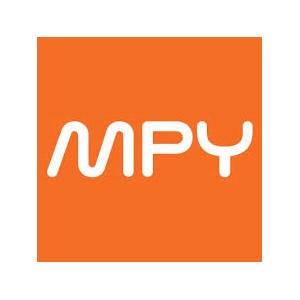 Top Services
TURVAPilvi
The TURVA cloud service refers to a client's self-governed virtual data centre, which is physically located in MPY's Finnish KATAKRI v.3 IV (F) data centre, certified by the Finnish Communications Regulatory Authority.

The service covers the following areas:
• Data centre services
• Virtual capacity services (processors, access memories, storage space)
• Verification services
• Rent licences.

vCloud is a cloud platform by VMware, the world's leading server virtualiser and pioneer.

TURVAtila
TURVAtila-service refers to a 19" rack space in a Finnish security classified data centre. KATAKRI The national security audit criteria (KATAKRI), published jointly by Finnish authorities and business interests, defines the criteria needed for the evaluation and auditing of the target locations' security. This includes, for example, physical, administrative and operational security. The Finnish Communications Regulatory Authority (FICORA) has approved the auditing of MPY's data centre in accordance with level IV (f) of the KATAKRI criteria, version 3. The higher security levels always require a customer-specific inspection and audit. The customer-specific audits can be carried out by an external auditor and the client, if necessary.