Letsignit
Letsignit is a signature email solution for Office 365.
Make sure that 100% of the email signatures sent by the employees comply with the brand identity and take advantage of a new media to effectively relay all the marketing operations.
The brand was created in 2013 and headquartered in France with international offices.
More than 300,000 users sign their emails with Letsignit. The solution was designed for small businesses, SMEs and large accounts. Among the historical customer references: Pernod Ricard, Sephora, Exterion Media, Rouge Gorge, FFF, Carglass, Mediametrie, Stéphane Plazza.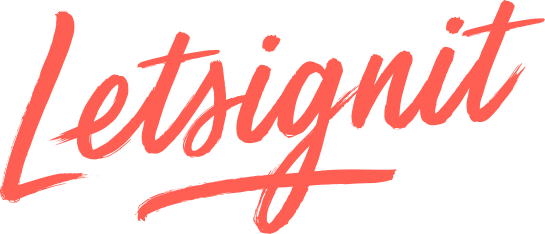 Top Services
Letsignit STARTER, all employees benefit from a FREE email signature aligned with the identity and company charter. In just a few clicks, create and distribute standardized email signatures through a simple and fast on-boarding process, on the desktop of every Office 365 user.
Letsignit BUSINESS makes it possible to integrate banners in email signatures, to differentiate the messages according to the collaborators and to schedule their display by date.
All employees disseminate company news in a controlled and targeted manner; launch of a new offer, event planning, greetings from the beginning of the year...
How does it work ?
Letsignit Platform has a very simple admin web interface that allows you to:
- create and customize email signature templates
- insert communication banners in the signatures and program them
- distribute signatures and banners to collaborators imported from a .csv file or Azure AD synchronization
Letsignit App is a Windows agent installed on employees' desktops (without administrator rights) which allows to integrate the signatures created in Letsignit automatically to each new email in Outlook (2010 and +). With Letsignit API, signatures created in Letsignit are also automatically distributed for employees who use OWA.