ITpoint Systems
We are your specialist when it comes to consulting, planning, implementing and running your IT infrastructure. We use innovative and tested technology from leading manufacturers from around the world and employ established methods from which your business is able to benefit. We have been assisting national and international companies with their IT since 2002. This includes consulting on strategic IT questions as well as on the realisation and support of IT infrastructure.
• Benefit from our strategic operational expertise and our long-standing experience in national and international projects;
• You get made-to-measure solutions matching your requirements;
• Our flexible and scalable IT solutions are sustainable and ensure maximum security for your investment;
• Our Prime Managed Services eliminate the need to make major investments in your infrastructure, giving you access to the necessary services to meet your requirements.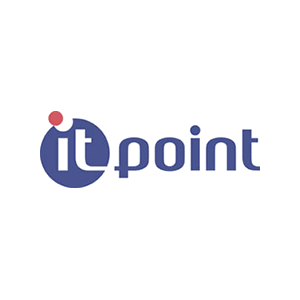 Top Services
Swiss Dataspace
Swiss Dataspace is a high-performance file-exchange program from ITpoint for business clients. The platform gives clients a fast and secure way to exchange internal and external information. Using the cloud model, Swiss Dataspace is operated exclusively by ITpoint staff at two data centres in Switzerland. Swiss Dataspace is based on a software program developed by SSP Europe. It offers collaboration functions that are especially important for exchanging data between business partners. Central user administration makes it possible to define precisely who is allowed to access which data. End-to-end encryption, optional password protection and redundant storage at two geographically distinct data centres ensure high security. Apps for Android, iOS and Blackberry devices mean maximum mobility. ITpoint offers the service with two cloud options: a Swiss Dataspace branded version, and a custom-branded white label solution. Both versions store data georedundantly in encrypted form on the ITpoint cloud platform at two high-security data centres in Switzerland.