G DATA
G DATA Software AG, with its head office in Bochum, is an innovative and quickly expanding software house focusing on antivirus security solutions. As a specialist in Internet security and pioneer in the field of virus protection, the company, founded in Bochum in 1985, developed the first antivirus program more than 25 years ago and celebrated its 30th birthday in 2015. Consequently G DATA is amongst the eldest security software companies in the world.
Over more than five years, no other European security software provider has won national and international tests and awards more frequently than G DATA. When it comes to quality, G DATA is a world leader, combining the world's best security technologies in its antivirus products. Examples of this are its DoubleScan technology, with two independent virus scanners, and OutbreakShield instant protection. G DATA security solutions are available worldwide in more than 90 countries.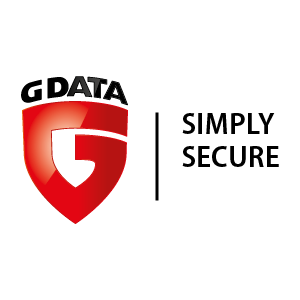 Top Services
Internet Android security
Wherever you go, whatever you do: Enjoy the freedom to surf securely. Savor the pleasures of the digital world with G DATA Mobile Internet Security – and put an end to phishing, spying and data theft. Protect yourself against phishing and websites with malware: With the scanner's Cloud connection, you are always protected against the latest threats. Use the app check to verify the permissions of apps and thus detect nosy spy apps. Our Advanced Scan technology will protect your device reliably - against even the latest Android viruses. Should your device get lost or stolen, locate, lock or wipe it easily via sms from any other phone. Also, you can hand your device over to your children with a clear conscience - thanks to the configurable parental controls with web protection, app blocking and many other functions. All these great functions can be easily accessed with our user-friendly interface, so you can adjust our software to your personal requirements.

Antivirus Business
Block potential loopholes for cyber criminals and protect your business with our security software. Proactive and reactive protection measures interlock optimally to counteract cyber threats such as viruses, worms and Trojans. Keep track of security relevant patches (optional module: G DATA Patch Management), monitor your network or devices (optional module: G DATA Network Monitoring) and applications or hardware within your network via the easily manageable G DATA management console. Expand your security with our optional G DATA Mail Security and G DATA Backup Module to protect your e-mail servers from malicious attacks. Manage your mobile devices with our Mobile Device Management and secure them against Malware, Loss and Theft. Complete your security solution with a handy Report Manager, which enables you to create useful and detailed reports "on the fly".

Client security Business
Protect your IT infrastructure with our security solution G DATA Client Security Business by expanding the award-winning protection of G DATA Antivirus Business with AntiSpam functionality and an easily manageable Firewall. Secure your network from annoying, potentially Malware-infected and traffic-inducing spam mails by implementing our spam protection to your e-mail inboxes. Our pre-defined Firewall rules offer an extended range of useful settings, which can be adapted to your needs and requirements, if needed.

Endpoint security Business
Elevate your business security to the next level with G DATA Endpoint Protection Business, by combining G DATA Antivirus Business and G DATA Client Security Business with the option to implement security policies to your network. Manage devices, applications and web content to maximize security on your endpoints: Block or allow usage of USB sticks, web cams or CD/DVD drives; manage internet usage time or accessible web sites and restrict applications on your clients to ensure maximum productivity and protect yourself against data theft of sensitive information.

Antivirus for Windows B2C
G DATA security solutions for Home-PCs not only protect against viruses, Trojans, spyware, phishing, and other malware but also allow you to back up your data, set limits on website content and usage to protect your family. Special browser protection also prevents manipulation by key loggers and other digital malware during online banking transactions with our innovative G DATA BankGuard technology. All versions include comprehensive exploit protection, which in addition to virus protection, also safeguards your PC against Malware that targets and exploits security vulnerabilities in your installed software.