Eset
For 30 years, ESET® has been developing industry-leading IT security software and services for businesses and consumers worldwide. With solutions ranging from endpoint and mobile security, to encryption and two-factor authentication, ESET's high-performing, easy-to-use products give consumers and businesses the peace of mind to enjoy the full potential of their technology. ESET unobtrusively protects and monitors 24/7, updating defenses in real-time to keep users safe and businesses running without interruption. Evolving threats require an evolving IT security company. Backed by R&D centers worldwide, ESET becomes the first IT security company to earn 100 Virus Bulletin VB100 awards, identifying every single "in-the-wild" malware without interruption since 2003.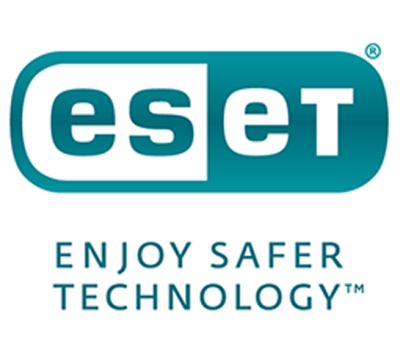 Top Services
Endpoint Security:
ESET Endpoint Security delivers comprehensive IT security for your business via multiple layers of protection, including our field-proven ESET NOD32® detection technology, complete data access protection and fully adjustable scanning and update options. Our multi-layered technology blocks ransomware attacks even before it reaches victim's computers. Keep your system running at its best thanks to low system demands, virtualization support and optional cloud-powered scanning. Oversee it all effortlessly with our completely redesigned, user-friendly remote administrator tool.
Mail Security:
ESET Mail Security for Microsoft Exchange Server integrates powerful antivirus and antispam detection capabilities that ensure all harmful email-borne content is filtered away at the server level, while ESET's light footprint means your system can continue to run at full speed. With our solution, you get complete server protection – including the server's own file system. You can apply policies for specific content based on real file type, and monitor security status or fine-tune configuration easily via our user-friendly ESET Remote Administrator tool.
File Security:
ESET File Security for Microsoft Windows® Server provides superior protection for your company's data passing through the file server. The solution utilizes the proven ESET NOD32® scanning engine at its core and combines high detection speed, smooth performance, and stability
to ensure a continuously high level of security. Maintain more memory and CPU power for critical system tasks thanks to the solution's minimal resource usage. Stay on top of server security with detailed and comprehensive security logs, vital protection status information and system notifications.
Remote Administrator:
ESET Remote Administrator empowers your IT staff, allowing them to oversee the entire network, including workstations, servers and smartphones – from a single point. Developed based on in-depth consultation with IT professionals, it allows you to manage IT security via a web-console from anywhere that has an Internet connection. In addition, it can be installed on Windows as well as Linux servers, and it also comes as a virtual appliance. The built-in task management system helps minimize downtime by responding quickly to incidents. ESET Remote Administrator uses dynamic threat protection and integrated tools, and comes with new agent-based architecture to streamline network security and minimize administrative overhead.