BT Germany
BT Germany is part of BT Global Services, the line of business within BT (British Telecommunications) that provides networked IT services for business customers globally.
BT is one of the world's leading suppliers of communications solutions. In Germany, BT has been offering services to business customers since 1995 and has become the leading provider for global network and IT services. It focuses on international organizations with many distributed sites that place complex requirements on the network infrastructure. Its customers include large multinationals and public bodies, as well as other carriers, resellers and Internet Service Providers.
BT's portfolio ranges from voice telephony to corporate networking, Unified Communications & Collaboration, audio and video conferencing, data center services (hosting and storage), secure Cloud Computing applications, call center solutions, mobile working solutions, security solutions, business continuity and IT consultancy.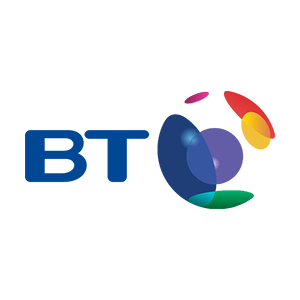 Top Services
Secure Data Space Online
BT Secure Data Space Online is a high-availability platform that offers a secure, transparent way to exchange data within a company or with external vendors and customers – without the disadvantages of e-mail communication, such as size restrictions or the redundant storage of attachments. BT SDS Online eliminates the need to store sensitive company data on unsecure private cloud drives.
Secure Data Space Advanced
BT Secure Data Space Advanced comes with all the features of BT SDS Online. It also enables clients to use a separate URL for service and makes it easy to switch to the premium version later on.
Secure Data Space Premium
BT Secure Data Space Premium comes with all the features of BT SDS Advanced. It also allows companies to adjust branding in line with their own corporate design.