New collaboration with AMT: ALSO provides end-to-end 3D printing solutions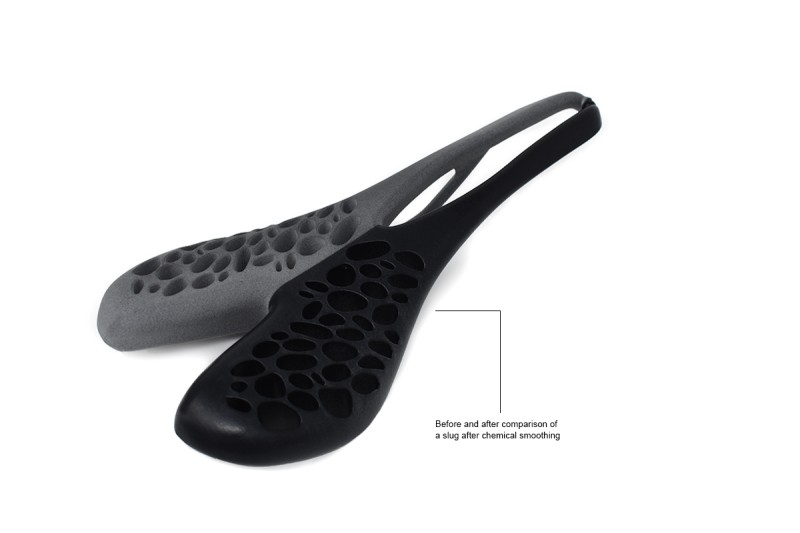 The global 3D printing and products market is expected to grow from currently 16 bn USD to 40.8 bn USD (Source: Statista 2020). The availability of end-to-end solutions is crucial for the development of 3D printing from prototyping to industrial scale post processing. Simone Blome-Schwitzki, Senior Vice President Solutions at ALSO, explains: "Our aim is to offer holistic solutions for 3D printing on an industrial scale, to enable the use of 3D printing beyond prototyping. Finishing is just as important as the printing itself, if the manufactured parts are to be used in areas where surface texture, skin contact or readiness for dying is of critical importance. The manufacturing of COVID-19 masks is just the latest example to confirm these benefits of automated post processing with PostPro3D machines.
ALSO customers can now take the step from prototyping to industrial manufacturing with the AMT portfolio, not only producing 3D slugs, but offer surface treatment, too. "At the same time, this allows our customers to offer true end-to-end solutions from designing and 3D printing to surface treatment, including quality control. Fully automated, cost-effective, safe and sustainable", comments Stefan Mannhardt, ALSO's European Key Account Manager 3D Printing.
AMT has been providing industrial scale solutions for additive manufacturing since 2017. The technology is developed at the intersection of material science, chemistry, hardware engineering, robotics and machine learning. PostPro technologies include de-powdering, offering a gentle automatic cleaning process of large batches of components, as well as chemical surface finishing matching injection molding.
"We are delighted to partner with ALSO, as we want to collaborate with the best in the industry. Driving innovation and offering new solutions for post processing has always been our goal. ALSO has a strong network in 23 countries, which allows us to grow and sustain the progress of Additive Manufacturing in Europe", says Joseph Crabtree, CEO of ATM.
Direct link to media release: https://www2.also.com/press/20200715en.pdf
Direct link to images: https://www2.also.com/press/images/20200715.zip