Special Distribution Holding GmbH, with headquarters in Düsseldorf (Germany), is a subsidiary of Droege Group AG. Droege Group is an independent investment and advisory company and a specialist for tailor-made transformation programs aiming to enhance corporate value.
Droege Group acts as an equity investor in medium-sized companies and spin-offs in "special situations". The company combines its family business structure and capital strength into a family-equity business model. As an industry holding Droege Group develops a diversified portfolio along megatrends of society.
ALSO Interim Report 2022
ALSO not only strengthened and secured its ongoing business; at the same time, it invested in new technologies, personnel, and executed further strategically important acquisitions.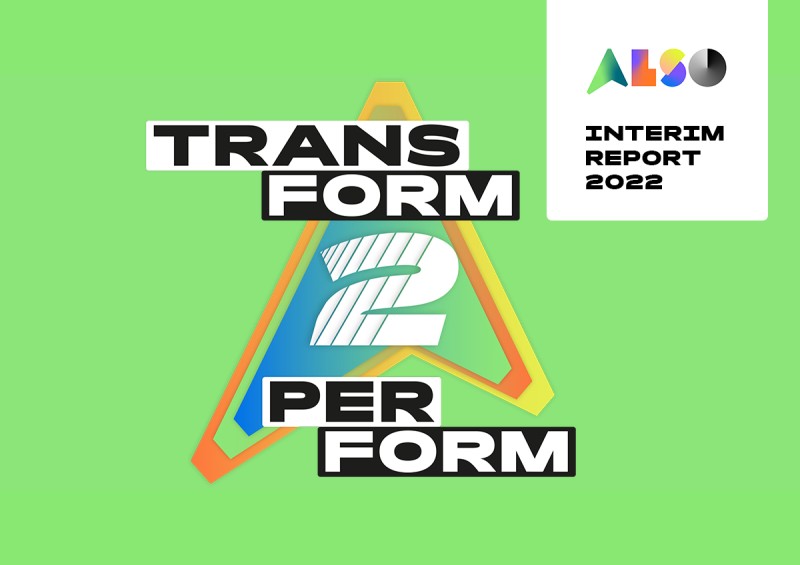 ALSO Annual Report 2021
The ability to constantly improve and develop – that is what distinguishes ALSO. The increase in operational excellence, growth in Solutions and Cloud, and the transformative integration of newly acquired companies were the basis for the sucess of the financial year 2021.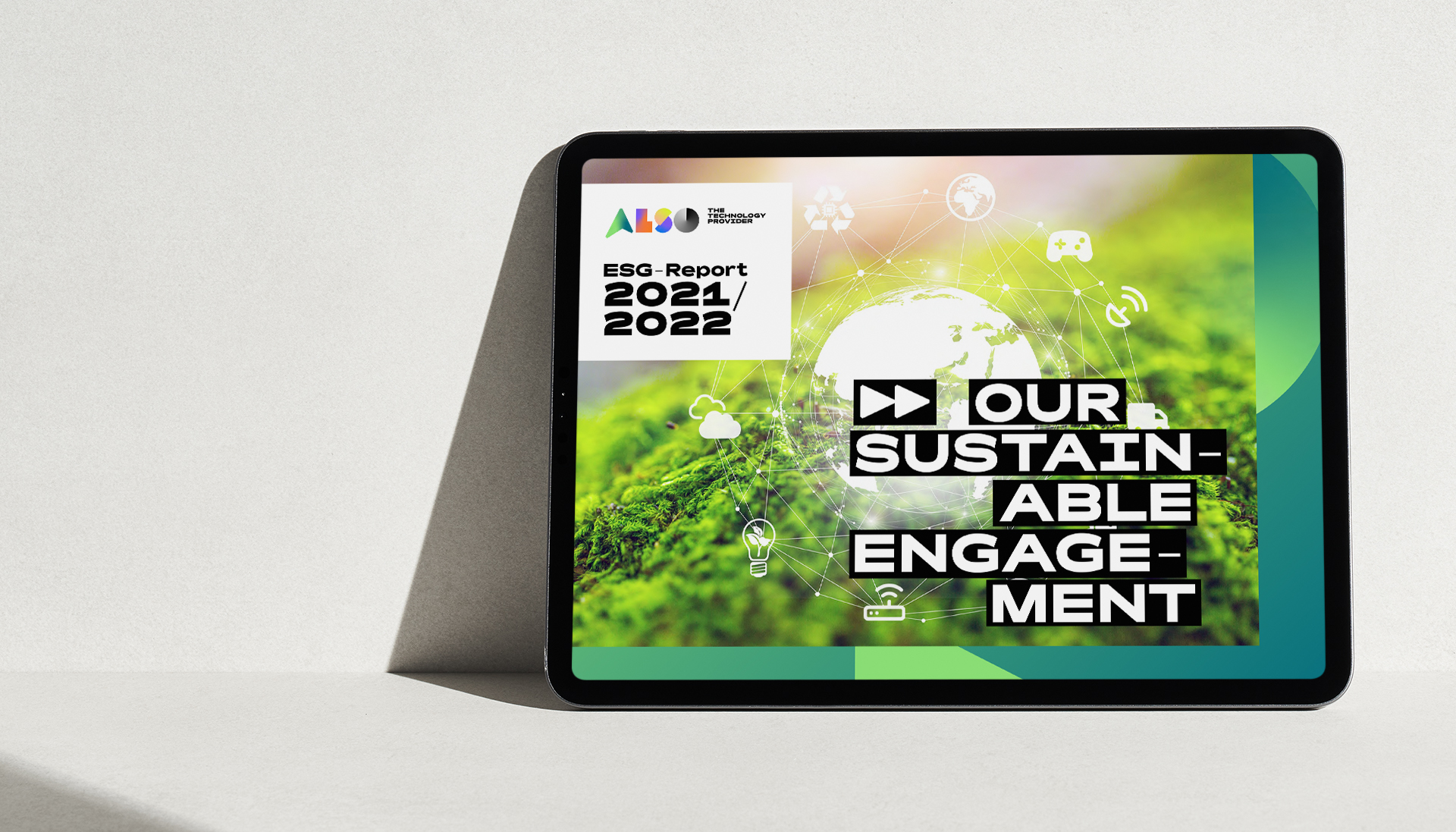 ALSO ESG Report 2021-2022
Environmental performance, social commitment, governance and compliance: this is our comprehensive report, based on the GRI standards.
Here you can find the latest presentations the management gave on roadshows to international investors. Should you have any questions regarding the presentations, don't hesitate to contact us under investor-relations@also.com
Contact
Do you have any questions or comments about our investor relations? We would be pleased to hear from you.
Beate Flamm
+49 1516 1266 047
investor-relations@also.com
Share buyback
As announced on August 9, 2022, ALSO Holding AG is carrying out a share buyback program at market prices on the first trading line. It has a volume of up to 100 million euros. The repurchased shares will be used for treasury purposes, including financing potential acquisitions, increasing liquidity and long-term incentives for the management.
Detailed information on the share repurchasing program can be found in the official notices below, available in German, French and English.
Share buyback announcement
Announcement in English
Announcement in German
Announcement in French
Maximum daily buyback volume
4 648 shares
(calculated in accordance with Art. 123(1)(c) of the Swiss Financial Market Infrastructure Ordinance)
Publication of transactions
On August 10, ALSO successfully started its buyback programm. Here you can see the development of the program on a weekly basis.