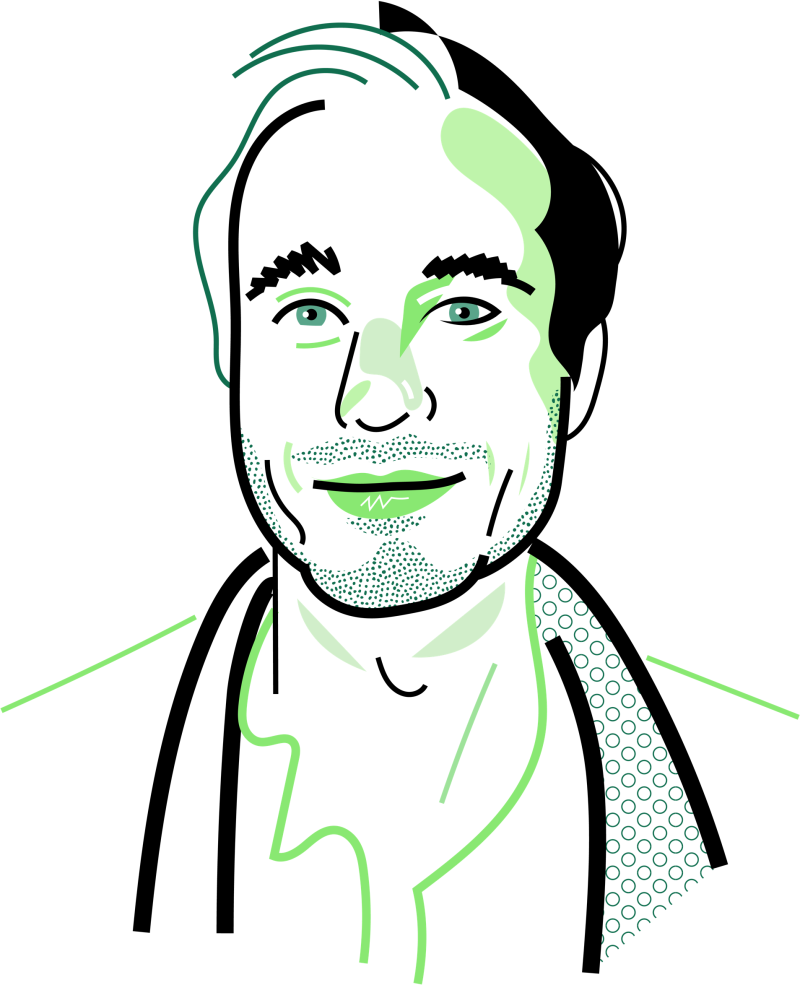 Aged just 32, Philipp Koch is already a 'senior' person – Senior Vice President e-commerce. He started his career at ALSO in 2013 as a Management Assistant. Only three years later he got promoted to Head of Finance and Controlling for ALSO's Consumptional Business. In summer 2018 he became Senior Vice President e-commerce.

When Philipp Koch enters the Hallesches Haus café, at first glance he is indistinguishable from the hip Berlin clientèle with his skinny jeans, smart shirt, and designer stubble. If the 32-year-old were to open a laptop at one of the wooden designer tables, you could easily mistake him for a start-up entrepreneur.
But he actually has a different job: As Senior Vice President, since the summer he has been working to bundle ALSO's wholesale business on a central e-commerce platform. "For all areas of the economy and life in general, there is technology that can increase efficiency. Somebody has to make sure that this gets to the consumer or the business. And that is what I see our task as being," says Koch, diving straight into conversation before his cappuccino has even arrived. His mission is to use technology and cutting-edge data mining to improve customers' experience when doing business with ALSO and to ensure that IT products are available flexibly and can be accessed quickly.





With a potential market volume of EUR 54 billion, the traditional supply business is still one of the most important markets for ALSO. In the ALSO e-commerce marketplace, more than 550 manufacturers sell more than 250 000 items that ALSO can usually deliver on the same day. The latest digital technology is available in the warehouses, but dealers have long been placing orders in an astonishing non-digital way: by phone or fax.
One of Philipp Koch's tasks is to change this – "low touch, no touch" is the new solution and he has strong arguments for persuading resellers to use the e-commerce platform. "First, ordering on the webshop saves time. For example, you can set shopping lists that can be adapted and used flexibly for different customers. Second, we generally have lower transaction costs. We pass on the savings, for W example in lower shipping costs." Third, the platform offers much more than just a webshop, says Koch: "It is a comprehensive solution combining CRM, ERP, and analytical capabilities. Here, dealers can also process their returned goods, view delivery notes, delivery times, and invoices, and manage these using a self-service tool. They can also ensure that they are informed in good time of necessary follow-up orders or supplementary products."




According to Koch, the time saved with the platform frees up resources at resellers that they can then use for their actual business. And this is the case at ALSO, as well, with more processes being automated and a closer connection with the "Solutions" business segment being established.
"We offer full service," says Koch – and this is to be mapped on the e-commerce platform to an even greater extent in future. "Say, for example, a retailer is looking for information on store security products. These days, it's about much more than a camera." ALSO or a partner can provide the technical infrastructure as a service – for example, a video system connected via the cloud. In addition, Koch reflects, it would then be possible to integrate further aspects such as an AI tool that analyzes the videos and uses an early warning system to draw attention to emerging problems before they become really business-critical. This comprises a variety of products, which could be grouped together on ALSO's e-commerce platform for a particular application and be suggested to partners, either software-based or by a consultant.
Of course, this requires in-depth knowledge of the market and the products. "ALSO does much more than just selling products," says Koch. After all, the e-commerce platform is based on the pooled expertise and wide range of services for resellers that are offered by the entire Company. "This leads to an established, stable business relationship with dealers and end customers," says Koch – the kind of customer loyalty that is particularly important on the supply market, but rather rare at the same time. "That is why we are developing in this direction."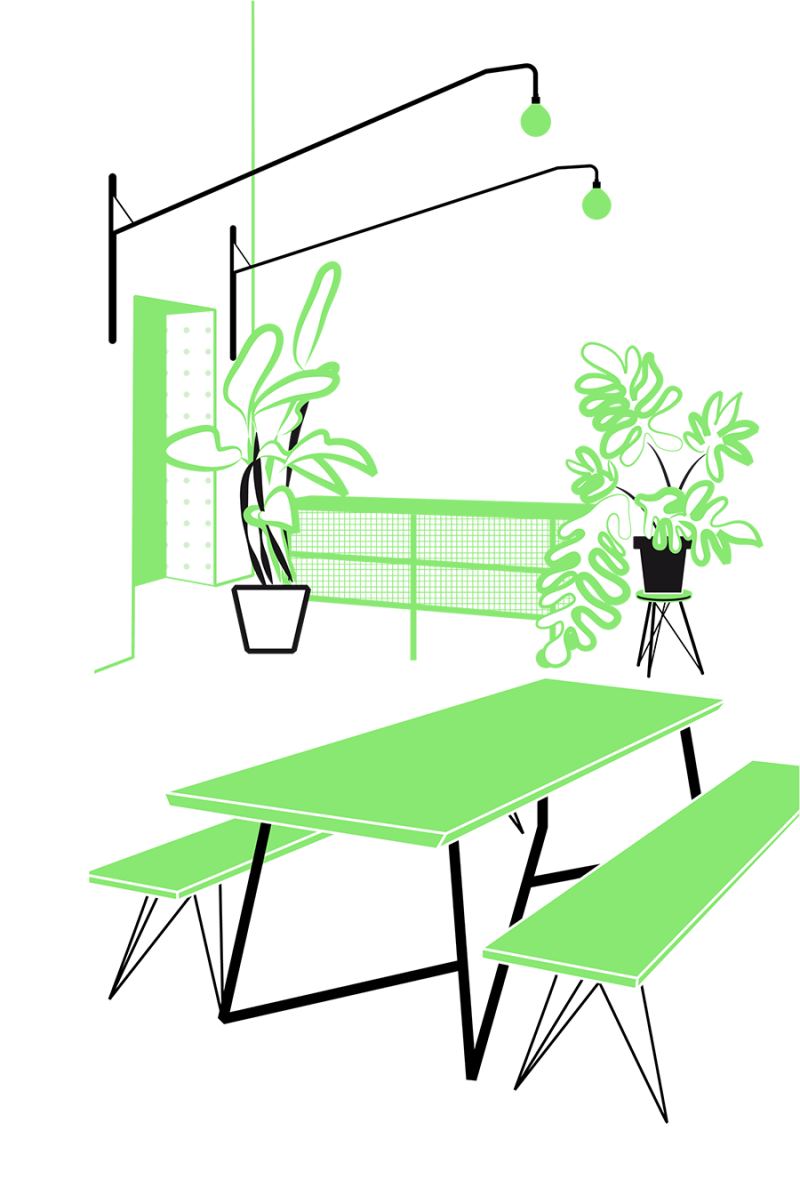 Philipp Koch certainly isn't afraid of a challenge – there can be no doubt about that. He started his career at ALSO in 2013 as a management assistant. In 2016 he was appointed Head of Finance and Controlling in the Consumptional Business division, before being promoted again in summer 2018. At 32 years old, he epitomizes a key aspect of ALSO's corporate strategy: Giving young managers a real opportunity to have an influence. "If you give it your all and deliver results, you are given a lot of freedom," says Koch. "I feel like I can make a big difference here."
So it is no coincidence that a digital native is working to expand the business model at ALSO and pressing ahead with the associated digitalization systematically and with the necessary momentum. This is particularly important on the supply market, where high net sales are generated and economies of scale are encouraged by the large number of transactions, but market participants also face low margins.

Here, too, Philipp Koch sees the opportunities very clearly: "When the margins are relatively low, pricing is key. We are currently working on a dynamic system that automatically adjusts the prices based on price elasticity models." It is also possible to optimize purchasing on the basis of usage data collected on the e-commerce platform, he adds. "For example, if somebody searches for and finds a product using an item number, then there is a relatively high probability that they will also buy it after a while," says Koch – as this quite often means that the dealer has already made an offer to its customer. Then if the portfolio and the price in the webshop fit, the rest is a mere formality. Making technology available and accessible – that brings us back round to Philipp Koch's mission.