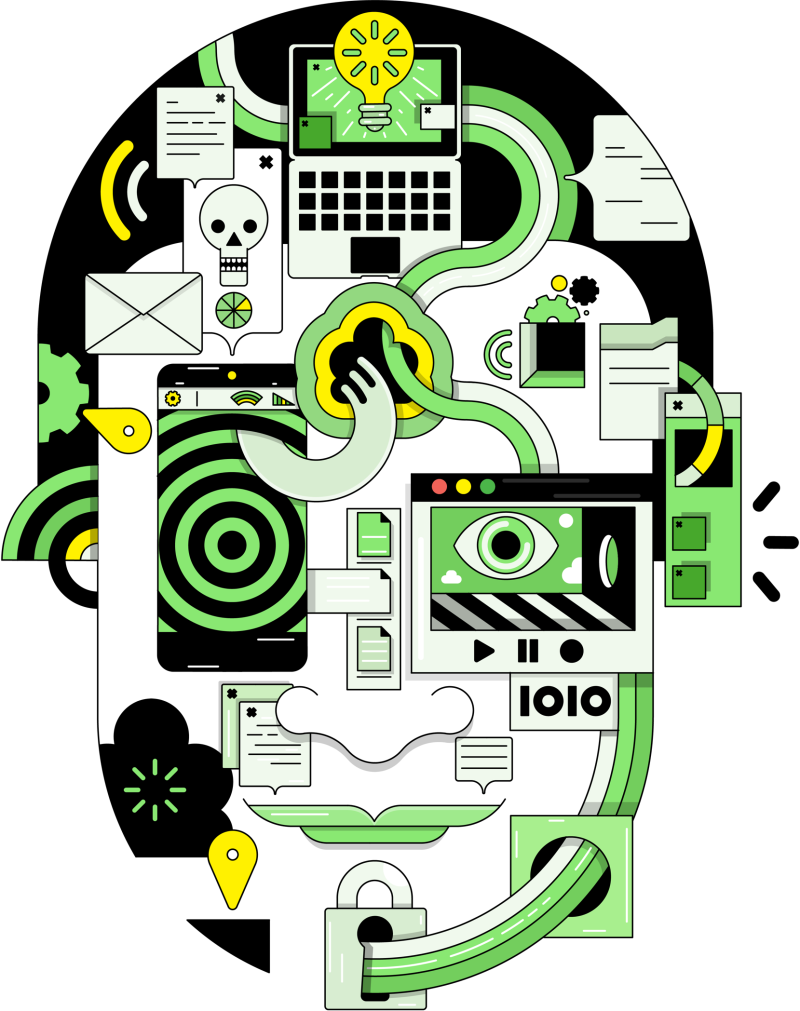 Roman Lublinsky is the Senior Vice President for Solutions at ALSO. He has over 20 years of experience in managing enterprise infrastructure, project management, software development, and process management. He joined ALSO in September 2017 as a project manager in the IT department. Since September 2018, he has headed the "Solutions" department. Thanks to excellent digital infrastructure every now and then he works from home – in the depth of the Latvian forrest.


The way it often used to work was that when a company was fitting out an office, it would order computers and monitors, laptops and printers, software licenses, and a couple of furniture movers. In the same way that it bought tables and office chairs, it would also order hardware and software and perhaps the service of assembling, wiring, and getting everything running.
Setting up workplaces and digital infrastructure was a job for the dealer, known as the reseller. If the reseller didn't happen to have the desired IT equipment in stock, then it would order it. This supply business is what has made ALSO so successful over the past 34 years and it is still very important today. Like a furniture store providing office chairs, ALSO delivers what dealers and end customers want – in a total of 18 European countries now.
But whilst the basic function of the office chair has hardly changed over the past years, internet and communication technologies have become a huge topic as a result of digitalization. Nowadays, when a company orders IT equipment for its employees, the question is generally no longer: "Which product shall I order?" but more and more often: "What is better suited to run my business more efficiently?"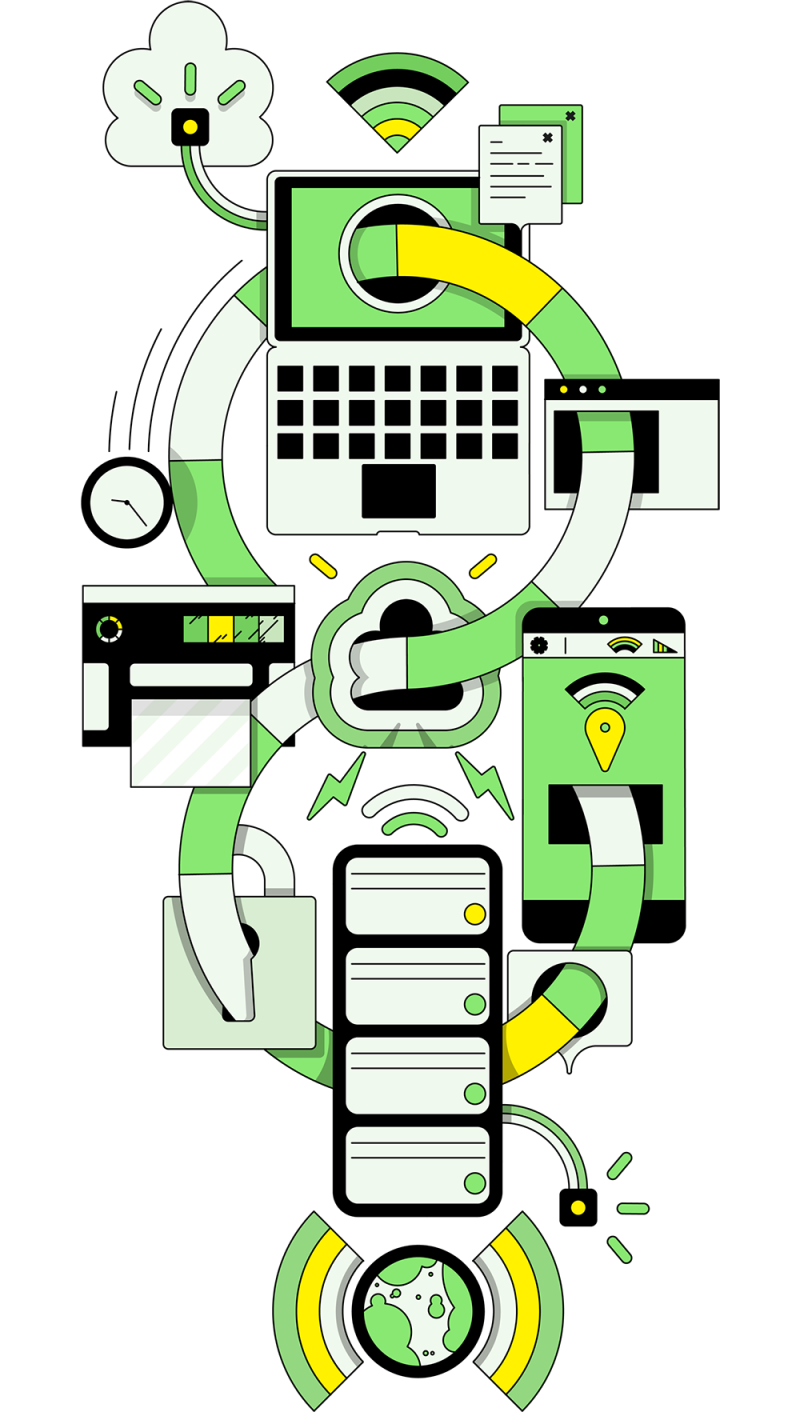 With the Solutions division, ALSO is responding to innovation in the IT industry and the resulting demand from dealers and customers seeking guidance amid an increasingly complex range of IT offers. Sticking with our example company, its IT infrastructure obviously needs to be protected from attacks. It needs to be fail-safe and have the necessary computing and storage capacity, programs, and interfaces. But depending on the size of the company, the sector it operates in, and what it offers, very different solutions may lead to success. Will there be servers "on prem," i.e. on the customer's premises, or will data be stored in the cloud? Does it make sense to use a hybrid solution in which services from the cloud are combined with the advantages of a private data center?
"It isn't as easy today for customers just to walk into a store and buy an IT solution," says ALSO manager Roman Lublinsky. The requirements for IT environments are not only changing fast – it has also become difficult to keep track of all the available hardware and software and the wide range of operating models. As a result, the requirements for resellers are also increasing. Because IT sellers are often generalists, they seek support with this challenge. And they get this from ALSO.
This is where Roman Lublinsky and his team come in. With his more than 20 years of experience in IT business, Lublinsky is currently developing ALSO's "Solutions" division. One of his goals is to make ALSO Group's decades of experience available to the whole company. "This offers huge potential: In every country where ALSO operates, there are highly qualified experts for a wide range of different sectors," says Lublinsky. This wealth of knowledge is to be pooled in competence centers – which will ultimately boost growth in business.
When it comes to solutions, the first step is advice: Together with dealers and end customers, the requirements for IT projects are analyzed and implemented in needs-based solutions. "Technologies and their possibilities and limitations need to be explained much better today," says Lublinsky. His field of work ranges from designing complex IT architecture to conducting feasibility studies to establishing and operating entire data centers or IT projects.
ALSO can cater to projects of all different sizes and levels of complexity. For each project, it decides whether an existing IT solution from a vendor can be used, whether this needs to be adapted for the existing IT landscape at the company – or whether the team will design a new, individual solution by combining available technologies and offers.

There is even more to Roman Lublinsky's innovation department: It not only aims to solve individual challenges for resellers and their customers. It also develops its own precedents in promising business areas, which are tested and then scaled within the sector – thereby boosting business for ALSO and its partners.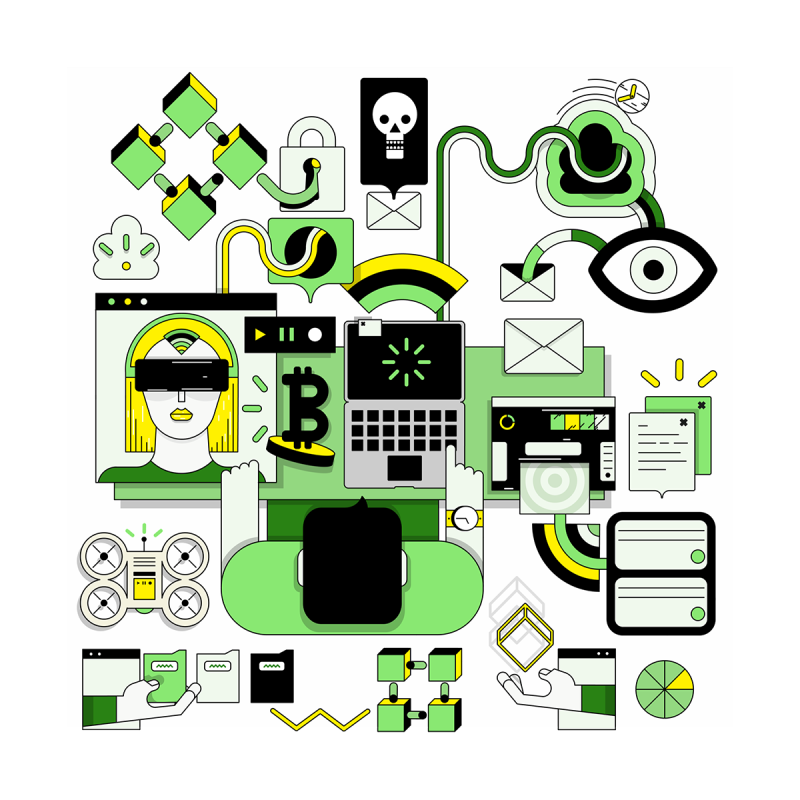 One such example is a current pilot project by the Solutions team: a new, IoT-based solution for tracking medical equipment in hospitals. Wheelchairs, hospital beds, and diagnostic equipment are often spread across the whole site, moved from room to room, or temporarily left in corridors. Materials such as plasters, syringes, and dressings are stored in different places. To enable doctors, nurses, and the management to keep track of equipment and use it as efficiently as possible, Lublinsky's team – together with ALSO partners – is installing a tracking system in all movable equipment. Based on GPS, RFID, or other network protocols, the position of equipment and the places where materials are stored can be determined at any time. Hospital staff can access this information on a web platform from a connected data center.
"The idea is meeting with a positive response," says Lublinsky, who has already been approached by other hospitals about the solution. That is precisely the goal, says the ALSO manager. "Solutions can and wants to contribute to generating additional business." It is a paradigm shift from a traditional pull market in which customers place orders and ALSO delivers, to a push market in which ALSO generates demand for orders itself in some cases. The Solutions team is currently in the process of adapting the tracking system for airports. Here, there is a similar problem to that in hospitals – only in this case it is kerosene tanks, hoists, and mobile stairs whose management can be improved by means of positioning services.

The first successful projects are up and running – and as soon as a solution is established, Solutions kick-starts the next one. The longterm goal is to establish solutions on the production line and, where possible, transform them into long-term as-a-service business. Hospitals, airports, and companies thus placing the operation of their IT infrastructure in expert hands. "Depending on their expertise, our resellers then take on part of the service. ALSO does everything else," says Lublinsky. White-label solutions – whereby ALSO handles services on behalf of partner companies and in their brand name – are also a possibility, he says.
The team has more than enough ideas: "Artificial intelligence, blockchain, augmented reality, drone technology, and software automation – these are all areas in which we are looking at exciting applications," says Lublinsky. In the future, the aim is for ALSO and its partners to approach end customers with solutions as often as possible. The answer to the question: "What's better suited to run my business more efficiently?" is then "ALSO's Solution business has the answer."