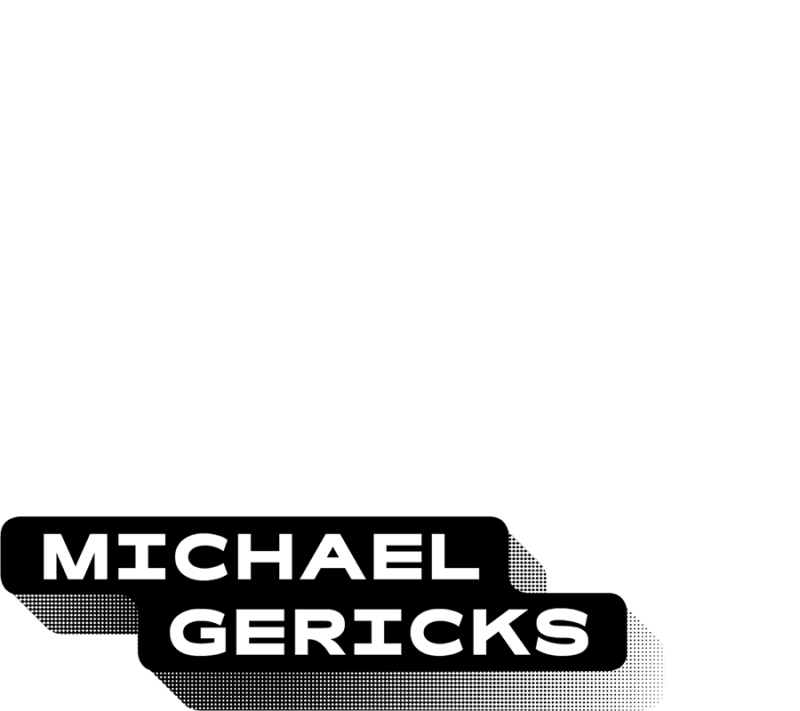 As Senior Vice President for Consumptional Business, Michael Gericks, 33, is responsible for customers and sales in ALSO's as-a-Service business. After holding positions in Guangzhou and Mexico City, he joined the ALSO management team in 2013.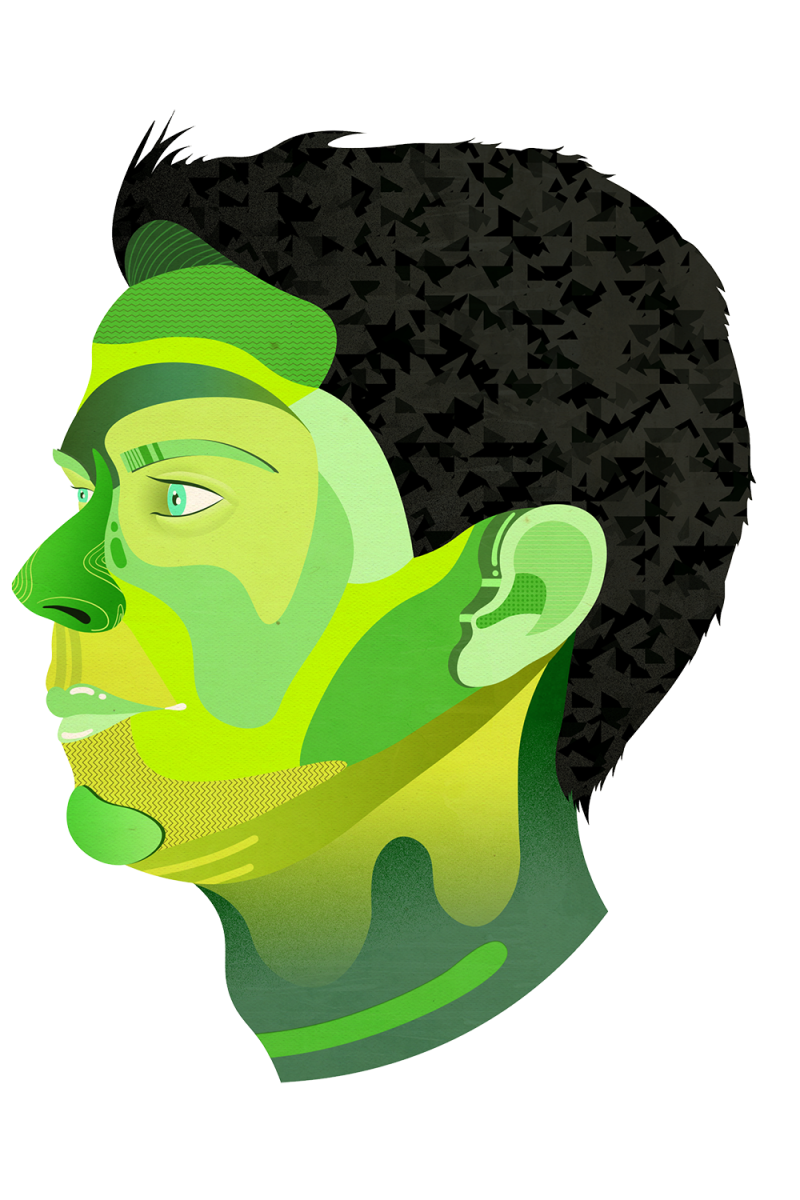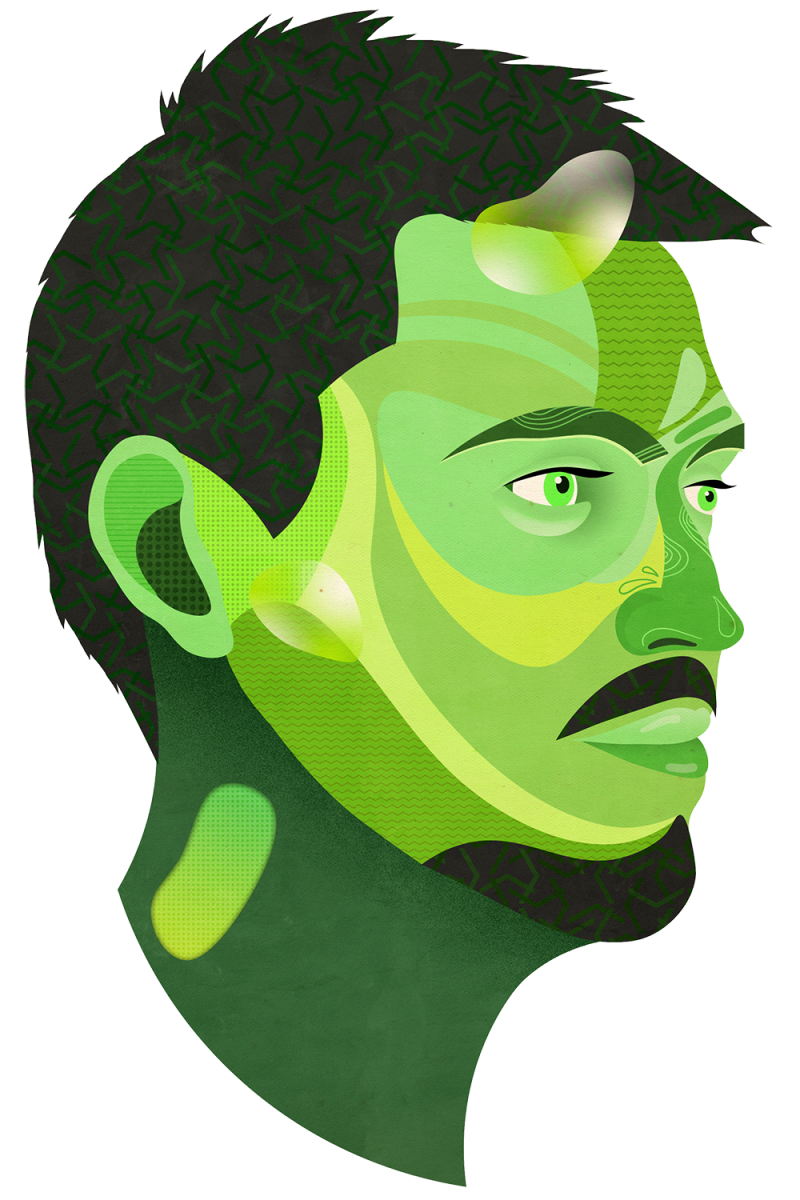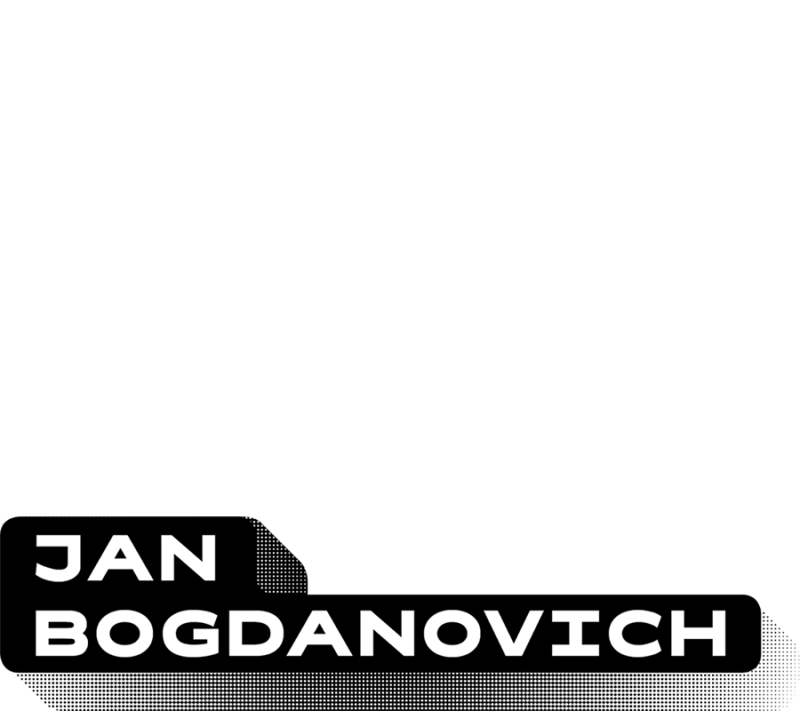 Jan Bogdanovich, 33, is an expert in cloud computing and digital infrastructure. He has been working with ALSO since 2012 and his current responsibilities as Chief Transformation Officer include the ALSO Cloud Marketplace platform. Before ALSO he held various management positions at IT-as-a-Service providers in Helsinki and Riga.

Mr. Gericks, Mr. Bogdanovich, in a nutshell: how does as-a-Service business differ from traditional trade?
Michael Gericks: You may be familiar with the concept of our as-a-Service offers from services such as Netflix or Spotify. Instead of buying a product, you have the opportunity to use it for a certain length of time. That is the big difference from traditional supply business, in which a product is passed over the counter - metaphorically speaking - and then we or our partners never see it again. With as-a-Service, we stay in contact with the customer: the partners use our platform to support their customers, install software, prepare usage-based invoices, update rights management, and much more.
When it comes to films or music, the principle is clear: using instead of owning. In the office, this means that laptops or software no longer belong to the company itself. What is the benefit of this?
Jan Bogdanovich: There are undoubtedly still some companies and departments where it may make sense to buy IT in the traditional way – just like there are car-sharing providers as well as companies that have their own car pools. The adaption rate of this model depends on many different factors, some country-specific and some customer-specific, such as depreciation laws, tax policies, available capital, interest, the company's cost of capital approach, or labor laws. But for many customers, the benefits of using it predominate. They are not tied down to old investments in IT. They can immediately enjoy the full benefit of the service booked without having to establish, install or buy all of the infrastructure themselves. Customers also don't have to worry about maintenance and upkeep, such as software updates and new versions. The programs are always up-to-date. For all of this, you only pay a fraction of the acquisition cost each month and only pay for what you really need. Customers have the option to change the services at any time with just one click: more, less, different – everything is dynamically scalable.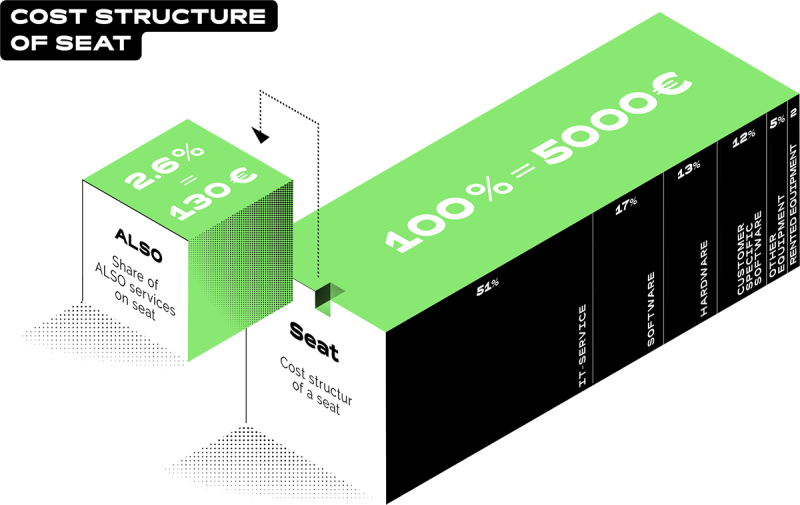 Nonetheless, the as-a-Service business model at ALSO is still much smaller than the Supply and Solutions divisions in terms of net sales. What makes you optimistic?
Michael Gericks: First of all, as-a-Service business is generally growing very strongly. With a transaction, we have the full value of the product or service in the books in the same year, whereas with as-a-Service it takes three years. But in those three years, we constantly have the opportunity to generate additional growth. And the probability of keeping the customer for another three years after the first three years is very high if the customer was satisfied with the service. This can give rise to a seamless and comprehensive value chain for all the needs and requirements that IT has to meet today.
But to make this possible, ALSO first has to establish the necessary conditions. Isn't that a lot of work?
Michael Gericks: It involves a huge amount of infrastructure and a lot of work – but it is worth it: if end customers are satisfied, they have no reason to terminate the service. This gives rise to longterm, lucrative customer loyalty with more added value and therefore higher margins than in traditional transactional business. And this also benefits our partners, the resellers who offer the services to their customers.
Specifically, how much potential do you think the as-a-service market has?
Michael Gericks: A lot! Gartner's IT forecast anticipates a global volume of EUR 215 billion in 2022 – compared to around EUR 176 billion today. Growth will additionally be driven by the increasing prevalence of technological innovations such as the Internet of Things, smart homes, artificial intelligence, blockchain, and Industry 4.0. All in all, "as-a-service" business will become considerably more important for the IT industry and therefore also for ALSO.
In 2014, ALSO generated net sales of EUR 3 million with the ALSO Cloud Marketplace. 2018 this had increased to EUR 137 million and we are currently monetizing only a small part of what is actually possible. We now have 1.3 million seats in the countries where we operate. In addition, we run another 1.0 million seats with our foreign partners. In both areas, we have barely taped into the potential. In other words, we are not even seeing the tip of the iceberg completely.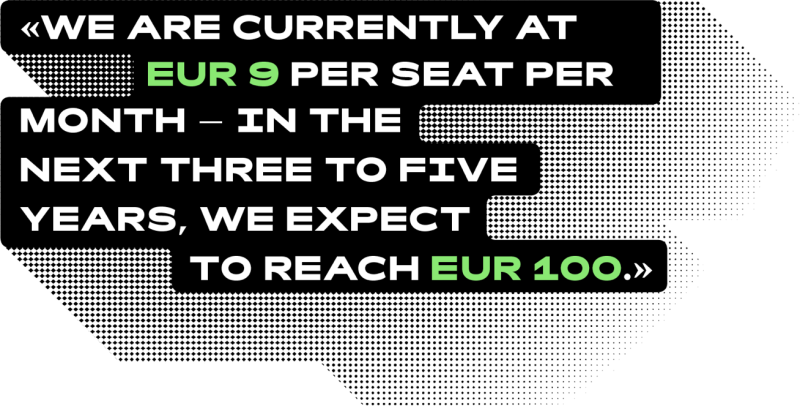 How does ALSO intend to increase its net sales in as-a-service business?
Michael Gericks: The pivotal element is the modern IT workplace or "seat." It includes the end device, such as a laptop, as well as backup and security software, applications such as CRM and ERP systems, and communication tools such as e-mail and voice over IP plus the necessary infrastructure and the support. Depending on the company, a seat may cost between EUR 2 000 and EUR 12 000 per year in total. This depends on the sector, the size of the company, the country, and other factors. As said before, around 2.3 million seats are currently administered in the ALSO Cloud Marketplace. This includes the majority of the Office 365 software, which costs around nine euros a month. However, it is clear that at some point the users will need new security software or a new backup solution – if they already had one in the first place. And ultimately the computer itself will have to be replaced at some point. All of this can be managed via the Marketplace. Seen in this light, we are currently only using a fraction of the possibilities that the platform offers us.
By means of our data mining and analytics systems, we know the usage data of the seats, which means that we know exactly when which software or hardware could be used and which is not used at all. This enables us to optimize usage for end customers.





Starting point of our as-a-Service offers is the digital seat and accompanying infrastructure.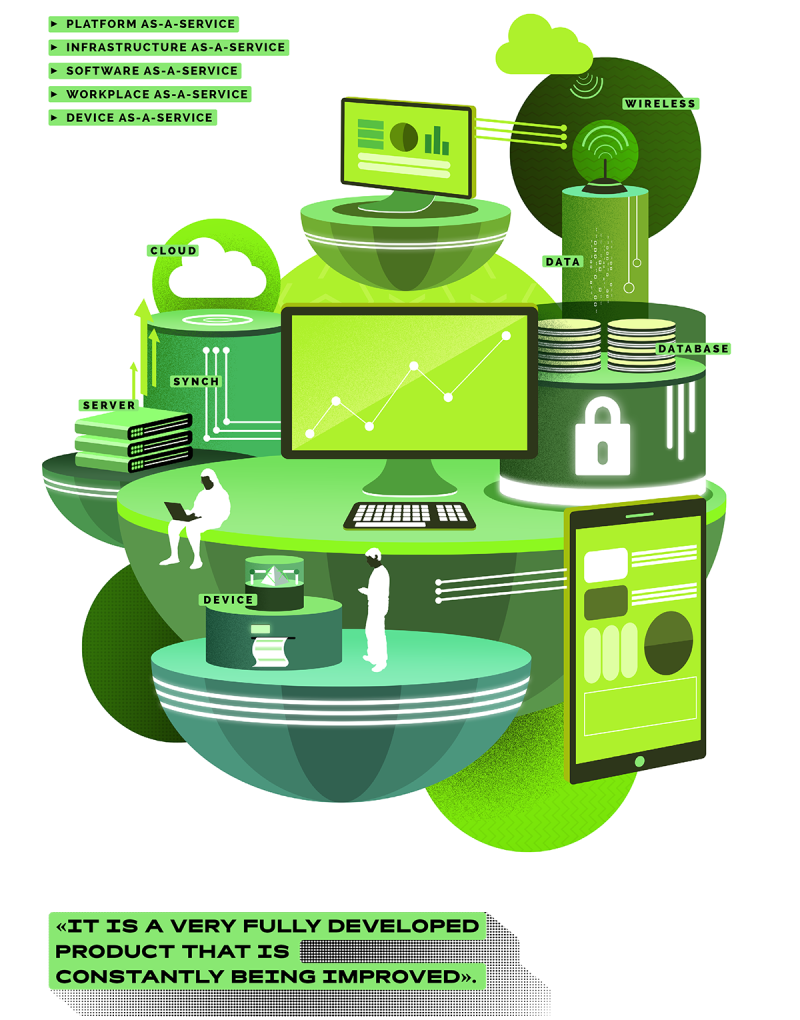 How exactly do resellers benefit from the ALSO Cloud Marketplace?
Jan Bogdanovich: On our platform, resellers can establish their own marketplace where they can define the services and administrative functions for their customers. Offers can be put together in just a few mouse clicks. And it is just as easy to allocate the services to the customers. This allows for a successful rapid entry into the cloud business. Resellers can also use their own branding if they want to. We have added a function that can integrate this without requiring much effort from the resellers.
How do you persuade resellers to use the platform?
Jan Bogdanovich: That's easy: It's a fully developed product that is very easy to use and considerably reduces the complexity of usage-based offers, for example in relation to billing. We officially opened the platform to partners in 2015. But we have been working on the Marketplace since back in 2012 overall. And we are constantly optimizing it. At two-week intervals, we work through our partners' requests, suggestions and ideas gathered in user groups, prioritize the feedback, and then implement it in new functions. With this prospect, the developer team ensures that the focus is always on the most important things – allowing customers to fully concentrate on their business.
What was the most recent major improvement?
Jan Bogdanovich: In November, we created an option for resellers to organize their customers into different departments. This helps them with invoicing. Costs can automatically be broken down by department. It is even possible to trace them back to the individual user. This function not only saves our partners a lot of manual work – an average of two work days a month, or even more in the case of bigger customers. Actually, we are constantly improving the user experience of the platform, making it faster and easier to use. For example, we have grouped the variety of products, which the ACMP now offers, in categories, the currently most relevant products for the market being shown first in each category. But ask me again in two weeks and the Marketplace will once again have more new functions.