THE HI-FI MANUFACTURER SONOS IS PROBABLY THE MOST INNOVATIVE COMPANY IN THE MUSIC INDUSTRY. JÖRN TAUBERT, MANAGING DIRECTOR CENTRAL EUROPE, SPEAKS ABOUT CHALLENGES AND REAL PASSION.
Mr. Taubert, how do you explain at a party what you do professionally?
Sonos builds speakers that play music wirelessly with the best possible quality. The music can come from completely different sources, from a hard drive, from a streaming service, from a web radio. Using our smart speakers, as we call them, you can play the same music in your whole house. But it's also possible to play a different song in the living room than in the kitchen. This is controlled very easily using the Sonos app. But talking privately about Sonos can be almost exhausting sometimes.
Why?
Once people know what I do, they often won't leave me in peace. I recently "fled" from a party because people did nothing but ask me about Sonos. Naturally I love this enthusiasm because music connects with people's emotions. Sonos has created a way for this connection to arise in a totally direct way. You don't have to go to a record store, you don't even have to spend ages searching through your CDs. A few taps on your phone is enough, and I can play almost any song there is in the world in my apartment – and with perfect sound. That's something to be excited about. We know that people who buy Sonos speakers for their homes listen to almost twice as much music as before.
That sounds like a revolution in music.
Absolutely. We are seeing big growth in the digital domain. And as for the hardware: All consumer electronics product groups have undergone a transformation, from analog to digital photography, from PCs to notebooks and tablets. Only the audio world is basically still the same as it was 30 years ago. Sonos is now advancing the long overdue change. Worldwide, we have 3.5 million Sonos users, and our annual growth rates are in the high double-digit range.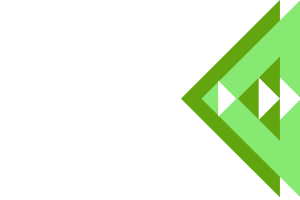 Has the rapid rise in demand been difficult for Sonos?
I think we have mastered the challenges well. Basically it's always the same thing: How do we get our product to the point of sale quickly and efficiently? You need a very good partner for this, which we have found in ALSO since 2011. You have to know that the distribution landscape in Germany is extremely complex. In the UK, to name just one example, there are five chains that each have central purchasing and a central warehouse. In Germany there are between 6 000 and 7 000 dealers, plus 1 000 big-box stores, but there is no centralized purchasing or a central warehouse, you have to sell your product to each store individually. In other words, you theoretically have thousands of delivery addresses, thousands of billing addresses and a corresponding amount of work for invoicing, returns, credit notes and so on.
How exactly does the cooperation with ALSO work?
ALSO offers us the whole package: warehousing, i.e. the storage of our products, and of course distribution to dealers and big-box stores as well. If ALSO were just a few warehouses and trucks, it would not be our partner. The webshop is important to us as well, managing and monitoring the supply chain and the tailored reporting.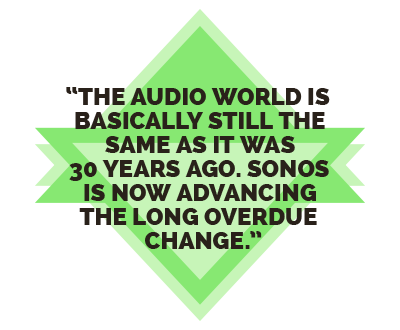 Can you explain that in more detail? Let's begin with the webshop.
There are a lot of different ways that dealers can order goods. They can go through salespeople, who enter the orders in their notebooks, or they can send a fax or make a phone call. Naturally the webshop is much smarter and more efficient. Only authorized dealers can order here, they can even see the availability of goods and enter their orders themselves – 24 hours a day. This is fantastic and makes a lot of things easier.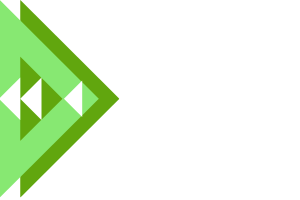 What's so important about managing and monitoring?
To put it very basically: an awful lot can go wrong over the entire distribution process. If our product is not available from retailers, the customer might go for a competitor's product instead. Conversely, it can also be a problem if dealers have too much stock. This ties up capital because the goods have not yet been purchased by customers. The shorter the time between receiving and delivering an order, the less inventory there has to be at the point of sale. So what we need is a service provider that can readily adjust its processes to those of the individual dealers and, for example, allows them to place an order late on one day and still get the goods delivered the next morning. This is exactly what ALSO does.
What about the last point you mentioned: What is tailored reporting?
We want to work with ALSO to continuously improve the distribution process: How can we respond more quickly to an order? How do we handle problems such as a sudden rise in demand? These are gripping, almost existentially important questions. We need a variety of data to answer them. ALSO gives us this information – not just in standardized form, but tailored so that we can incorporate it into our own reporting.
Why are these data so important?
An example: We do not primarily want to increase sales, we want to increase the number of households with a Sonos speaker. If it were just about sales we would put a lot of effort into marketing so that customers who already have a Sonos speaker buy even more. But we know that our customers will do that in time anyway. So instead we focus on new customers. We are interested in when customers actually use their devices. This piece of information, which we gather ourselves, can be used in conjunction with other figures supplied to us by ALSO, or sometimes by dealers as well: How long was the product at the point of sale? How much time passed between purchase and registration? How high are sales in a certain region, or in a certain shop? At Sonos we believe in the importance of highly accurate data analysis. Sometimes I even call ALSO because I suddenly want a very specific number for a very specific day.
Does that mean that you are a demanding customer?
We're not demanding, we're discerning and committed. When I was young I played "House of the Rising Sun" on the guitar and at college I earned money as a DJ, once I even played Abba's "Dancing Queen" for the Queen of Sweden. I love music and I'm glad that my job is about allowing other people to love music too. But I also expect this passion from the people I work with. ALSO is a service provider that wants to work as well as possible for its customers. The cooperation is professional and at the same time very human. Stefan Klinglmair, who is responsible for Germany in the Group's top management, always has an open ear for my concerns and has even jumped in his car a few times to meet with me and discuss issues in person.
What were these occasions?
Small questions for which smart and elegant answers were found. I have no dramatic or spectacular anecdotes to tell. That's the good thing about our work together: everything is very respectable. I think it could hardly be any better for either side.